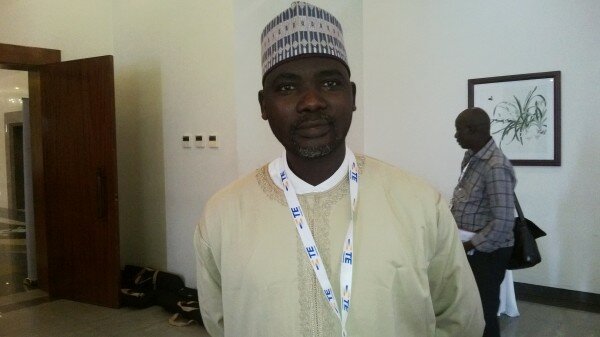 Mansur Liman, head of BBC Hausa.
Mansur Liman, head of BBC Hausa, has told HumanIPO the broadcaster's operations in Nigeria's northern region are being affected by the emergency rule currently in place in some states.
He said the British corporation was compelled to withdraw some of its workers from some parts of the region, forcing it to cover the crisis from a distant location.
"It is affecting BBC operations because the crisis has dominated the news landscape whether you like it or not, not just for the BBC but also for the local media," Liman told HumanIPO.
"The violence has affected our reporters that are working in the region.
"There have been cases where we had to withdraw our reporters from places where the violence is very high, and then we try as much as possible to cover from afar which is very difficult for a journalist if you are not there."
He said the number of people the BBC could speak to was greatly reduced.
"It did affect us because the government decided to close telecommunications in the states that were affected by the emergency rule. It affected us by limiting the number of people that we can speak to," he said.
He however noted that the BBC could still talk to many people that are leaving the affected states and are making their way to Cameroon.
He said: "There are people who travel outside the affected areas, especially to neighboring Cameroon, and we get access to them and we speak to them about what is happening."
Concerning BBC Hausa Service, he said it remains relevant in spite of the raised level of literacy level.
"At the moment, I think and do feel there is relevance for BBC Hausa Service," he added.
"Firstly, if you look at BBC Hausa Service, among the languages done by the BBC, BBC Hausa Service has got one of the highest numbers of audiences.
"Still, the illiteracy level in northern Nigeria is still very high. Despite what you said about increasing, there are still high numbers of young children that are not going to school. It will take years for those children to read and write even if they enroll for adult education."