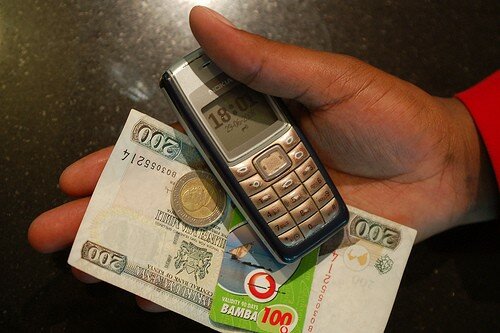 CC image courtesy of whiteafrican on Flickr
Kenyan merchant services platform Kopo Kopo has secured US$2.6 million in financing, enabling it to expand its service offering and branch out across Africa.
Kopo Kopo revealed the funding was led by Javelin Venture Partners, with existing investor Khosla's Impact Fund also reinvesting, and Accion Venture Lab also getting on board.
The funding will be used to expand the company's offerings and move out of East Africa to new markets, as well as to recruit new staff.
"Mobile money has emerged as one of the fastest growing consumer products ever, with adoption rates reaching as high as 70% in only five years in Kenya," said Noah Doyle, partner at Javelin Venture Partners.
"The Kopo Kopo platform creates a vital link in the mobile money ecosystem by allowing consumers to pay at the merchants of their choice, unlocking billions in potential demand.
"Javelin is thrilled to support Kopo Kopo's mission to enable flexible mobile payments for merchants across emerging markets."
Kopo Kopo has gained popularity across East Africa, partnering with merchants to help them identify methods of growing their business through integrating mobile payment methods.
"Merchants in emerging markets — like merchants anywhere — need tools and services to grow their business," said Dylan Higgins, Kopo Kopo's co-founder and chief executive officer (CEO).
"Kopo Kopo, in partnership with rapidly growing mobile money systems like M-Pesa, helps merchants succeed by moving their businesses onto a digital platform and empowering them with state-of-the-art software tools like remote monitoring, bank integrations, customer messaging, and even Android applications."
Kopo Kopo is a key aggregator of Safaricom's Lipa na M-Pesa initiative, aimed at turning Kenyan trade into a cash-free market.