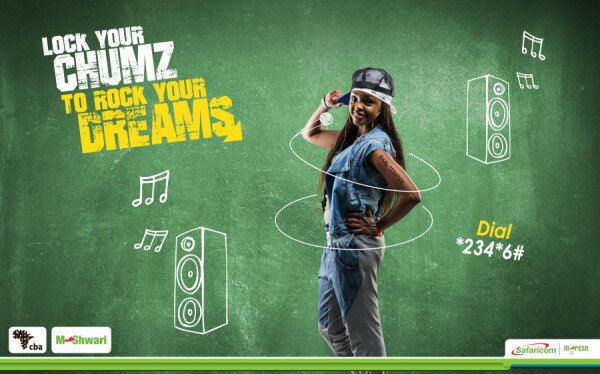 M-Shwari, a joint product of Safaricom and Commercial Bank of Africa (CBA), has introduced a fixed deposit feature it says will afford Kenyans at the bottom of the social pyramid the opportunity to save for specific purposes.
Christened "Lock Savings Account", the feature is a first of its kind in Kenya and is expected to help in entrenching a savings culture in the country where savings fall below 20 per cent of gross domestic product (GDP), the lowest in the region.
To access the feature, customers will need to dial *234*6# and follow the prompts. The service will allow customers to save a minimum of KSh500 (US$6) for a maximum of six months at interest rates of up to six per cent per annum.
Speaking on the launch, Jeremy Ngunze, CBA Kenya chief executive officer, said: "We introduced this new feature on the strength of recurrent customer feedback which suggested that we introduce a facility which would inherently instill in them the discipline required to make medium term savings towards a specific goal."

"Reports by the Central Bank have lauded M-Shwari as the most impactful contributor to the formal financial services sector in the history of the nation. Indeed, M-Shwari has been credited with growing to 67 per cent the segment of the country's bankable population that has access to a bank account," said Betty Mwangi-Thuo, Safaricom's head of GM Financial Services.