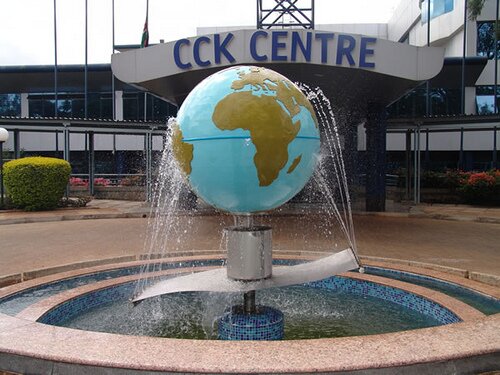 CC image courtesy of CCK Kenya on Flickr
The Communication Commission of Kenya (CCK) has unveiled an ambitious five-year strategic plan that seeks to increase the contribution of the ICT sector to GDP by 100 per cent.
According to the report, by 2018 nine out of 10 Kenyans will have access to mobile phone services and at least 80 per cent of the Kenyan population will have television access.
The CCK wants to expand the contribution of the ICT sector to GDP from the current 2.2 per cent to 5 per cent and mobile penetration from the 75.8 per cent it is now to 90 per cent by 2018.
It will push to increase wireless broadband penetration will to 10 per cent within the next five years from the current 2.4 per cent.
Fred Matiangi, cabinet secretary for ICT, praised the CCK for developing the plan in consultation with stakeholders adding that its implementation would support the realisation of the government's ICT policy agenda.
"In recognition of the transformative power of ICTs, the Jubilee Government aspires to spearhead the digital take-off that will make Kenya the ICT hub for East Africa and beyond," Matiangi said.
He called on the private sector to support the implementation of the five-year plan through making contributions to the Universal Service Fund (USF) to help deliver services to all by 2018.
The CCK also targets to increase internet penetration in Kenya from the current 41.6 per cent to 70 per cent, and TV broadcast coverage from 55 per cent to 80 percent, while local content to total content ratio is expected to grow to 60 per cent from 40 per cent.
To reach 80 per cent of the population, the CCK said it will review spectrum assignment policy and procedures with an eye towards opening up the market to more players.
The penetration of mobile money services is projected to grow from 58.9 per cent now to 70 per cent in 2018.
"We are working with the Competition Authority to ensure that all the mobile money transfer platforms are transparent in order to promote competition," said Francis Wangusi, CCK director general.
Ben Gituku, CCK board chairman, said the regulator would reconfigure itself to become a facilitator in line with the dynamic nature of the ICT sector in order to facilitate the attainment of the targets set out in 2013-2018 strategic plan.