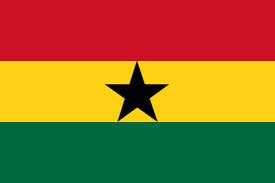 The technology industry in Ghana is growing, though an effective ecosystem is yet to be created to help startups, according to Fiifi Baidoo, co-founder and community manager at tech hub iSpace Foundation.
Baidoo told HumanIPO the industry is favouring more startups and entrepreneurs although the big companies are still the ones that are focusing on providing enterprise solutions.
"The tech industry is growing [and is] much faster than the previous years," he said. "There is good traction towards more startups and entrepreneurs in the industry. Most of these startups are not tackling enterprise solutions yet so we still hear of the same big shots in the industry making the news."
To achieve a paradigm shift in favour of startups in Ghana's tech industry, Baidoo said more time would be required to solidify the foundation while an ecosystem that would bring about the expected growth needs to be created.
"While there is potential for growth it will take time as we solidify the foundation for successful game changers. We need a far more favourable ecosystem to catapult the growth," he said.
He said iSpace Foundation had been set up to reduce the entry barriers to entrepreneurship.
"My partner and I have been working hard on getting the idea well refined and finetuned for about 18 months before launching," he said. "We set up iSpace to create that enabling environment that some of the startups in our communities face when building their businesses.
"We identified some of these difficulties to be access to office space, reliable internet, collaboration, mentorships, training and investment opportunities. Our main objectives and goals have been to provide these resources to those who need them."