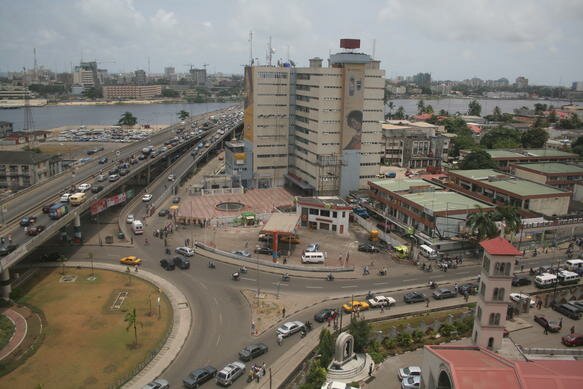 Lagos. CC image courtesy of Ulf Ryttgens.
Nigerian startup Tranzit provides mobile-enabled transportation and delivery services using a user's location, providing an efficient online system for transport logistics in Lagos.
The company provides a platform to hire taxis using its "Get Taxi Now" or "Get Taxi Later" features, car hire facilities and goods delivery services, available on mobile web, BlackBerry and Samsung smartphones.
"Tranzit offers flexible rates based on the class of the taxis on board the service, availability of the drivers at the time, distance estimated per booking and time of the booking," said Ugochi Ugbomeh, business manager and co-founder of Tranzit.
"Tranzit offers the safest, quickest and cheapest delivery services in the country. This efficiency is achieved using our route planning algorithms. Delivery bookings are all done online with just a few clicks."
The startup was initially self-funded until the founders raised a first round of funding, with the company growing out of taxi hailing app Taxipark, which was started by Ugochi and fellow Tranzit co-founders Boris Muyiwa and Rodney Jackson.
"Tranzit was formed from the zeal to do more than what we had already started and also to stand out from the norm. We are bridging the gap between convenience, safety, technology, transportation and logistics. We are building an African solution to mobility," said Ugochi.
The company hopes to expand its services to other major cities in Nigeria and around Africa.