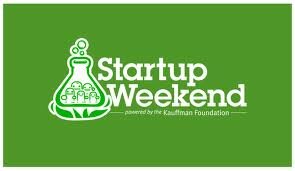 Zimbabwe will host its first Startup Weekend this week, hoping to inspire Zimbabweans to leverage talent in the country.
The event, which will be held at the country's first technology hub Hypercube, previously took place at Strathmore University iLab in Nairobi, while events have also been held elsewhere in Africa.
HumanIPO reported earlier this year Hypercube was set to host the event from May 16 to 18.
"The weekend is designed to help foster the sharing of ideas and to develop new technologies that can transcend the growing sense of socio-economic isolation Zimbabwe has experienced in the past decade, getting youth plugged into networks of developers and tech entrepreneurs in other parts of Africa and beyond," Hypercube said in a statement.
The theme of the country's inaugural event is "No Limits", hoping to inspire Zimbabweans to make use of the talent in Harare.
Startup Weekend has hosted over 1,000 events in over 110 different countries to date, reaching over 100,000 entrepreneurs and creating 13,000 startups.
A preparatory bootcamp took place last weekend to prepare the startup for the pitches at the event, allowing participants to "refine their pitches, identify open source and other technologies, and connect with would-be customers to validate their ideas".