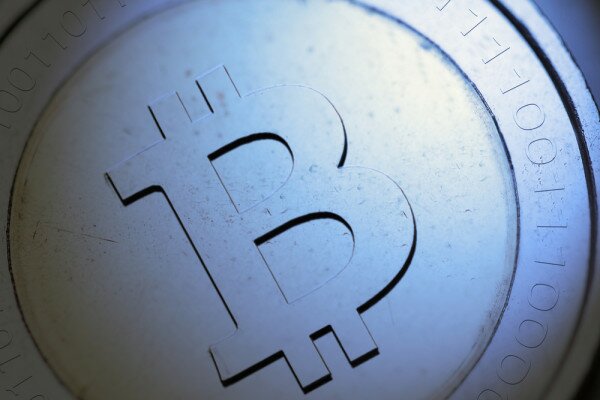 Despite the lack of awareness and mistrust, Bitcoin is becoming popular in Africa, and Kenya now has another entrant, Bit X. HumanIPO caught up with Bit X's Timothy Stranex to talk about the company's Kenyan launch, and how Bitcoin can be integrated with M-Pesa.
HumanIPO : Please give HumanIPO readers a brief history of BitX and how it works?
Stranex: BitX was launched in early 2013 in South Africa. It was the first Bitcoin exchange in Africa and remains the largest and most active Bitcoin company in Africa. BitX makes it easy for people to convert between Bitcoin and normal money. It also provides a safe wallet where people can store and spend Bitcoin securely.
Is it in use in other countries?
Yes, the BitX Bitcoin exchange is currently available in South Africa, Namibia and Kenya. The BitX Bitcoin wallet is available in Brazil, India, Indonesia, Malaysia, Mexico, Nigeria, Philippines, Poland and Turkey.
What were your experiences entering African countries?
Bitcoin is still relatively unknown to people in Africa, compared to the US and Europe. However, it is becoming increasingly popular. We have found that people are very interested to learn about Bitcoin and to start using it.
There is general lack of awareness of the use of Bitcoin, how are you planning to deal with this?
Bitcoin is still relatively unknown but it is rapidly gaining popularity as more and more services are being built on top of it and more merchants begin accepting Bitcoin as a payment method. We expect that as the ecosystem develops, people will become aware about Bitcoin through these services.
People do not trust Bitcoin to carry out their transactions, how are you going to address this?
I would actually disagree with the premise of this question. Most people who have used Bitcoin do trust it quite strongly. It provides easier, faster, more efficient and more traceable transactions than traditional payments. The trust issue is more a matter of perception for people who haven't used Bitcoin before. In terms of trust in BitX, we have a strong track record of robust operations and a commitment to quality and customer satisfaction.
How much will it cost for people to transact with BitX?
We don't charge any fees for Bitcoin transactions or any monthly fees for storing Bitcoin on our platform. We charge a 1% commission to convert between Bitcoin and normal money. There are also some fees charged to deposit and withdraw normal money (depending on whether it is by M-Pesa or bank transfer).
What informed your decision to include platforms like M-Pesa and local bank transfers for BitX in Kenya?
Whenever we launch BitX in a new country, we work hard to make the experience as customized for the market as possible. This includes supporting the most popular local payment systems, which for Kenya means M-Pesa and bank transfers. We believe that integration with the local financial system is very important because it enables Bitcoin to be used efficiently for low-cost international payments.
How is your partnership with these entities?
Compliance and regulation is a difficult problem for financial institutions. They are tasked with making sure that their services are not abused for illicit purposes, and this requires a great deal of diligence. We have established strong anti-money laundering (AML) and know-your-customer (KYC) controls and policies in our organization to prevent and detect such abuses, and have been running our AML and KYC programs successfully for some time. This allows partners to have confidence in working with us.
What is your revenue model?
We charge a small commission when people convert between Bitcoin and normal money. We also provide payment services for merchants and other business partners.
What kind of transactions can be done using BitX?
BitX allows people to buy Bitcoin with Shillings, sell Bitcoin for Shillings, send Bitcoin, receive Bitcoin and store Bitcoin. We also provide APIs which developers can use to build their own applications on top of Bitcoin.
With other players such as Bit Pesa already in the market how are you planning to counter competition?
BitX is a robust world-class platform that has been thoroughly tested in several countries and is run by an experienced team. We are working hard to provide the best Bitcoin platform available in the world. We provide a full set of features such as buying, selling, transactions, and APIs for developers, startups and entrepreneurs. Because we operate in multiple countries, whenever we develop a new feature in one market, we can quickly enable it in other countries too. This allows us to invest heavily in improving the features and user experience of our products.
In your view what are some of the challenges hampering the uptake of Bitcoin?
On the consumer side, one of the biggest challenging that Bitcoin needs to overcome is to become easy for people to use. More companies like BitX will be needed to make it easy for everyone to adopt. On the enterprise side, regulations need to be clarified for Bitcoin to allow larger companies to take part. Merchants overseas have been quite faster to adopt Bitcoin as a payment method. More merchants in Africa will need to adopt Bitcoin too.
What are your recommendations to improve uptake?
We hope that developers and startups in Kenya will make use of our platform and APIs to enable Bitcoin for their companies, and to build completely new applications that make use of Bitcoin to provide better use experiences.
Image courtesy of Shutterstock.