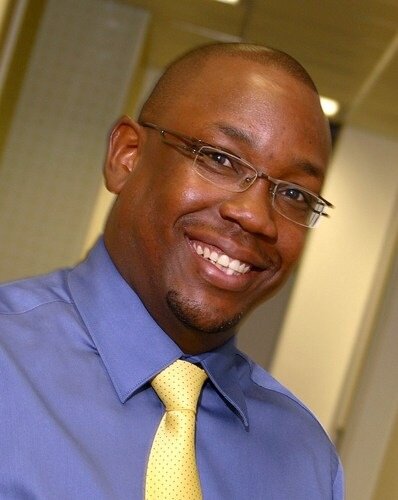 Andrew-Waititu-MD-SAP-East-Africa.jpg
Unemployed recently graduated Kenyans stand to benefit from the second leg of Skills for Africa Initiative backed by the ICT Authority and SAP who have partnered to equip young Kenyans with high – end ICT skills through the SAP Skills for Africa program.
The 8-week program will be carried out at Techno Brain Offices in Nairobi and will target graduates interested in finance and business development. The initiative is in accordance with the ICT Master Plan 2014-17 which recommends developing and sustaining talent as well as nurturing an ICT ready workforce to meet the needs of the industry.
Speaking at the 2014 program flag-off, the Cabinet Secretary Ministry of ICT, Dr Fred Matiang'i commended the achievements of the capacity-building initiative and called on more companies to design similar projects.
"We churn out thousands of graduates into the market, but they face a challenge in getting jobs as they do not match the skill set that employers are looking for. We are tackling this head on and our goal is to partner with the private sector to increase the capacity of our people in ICT," says the Cabinet Secretary.
At the event, the two bodies signed a 3-year partnership agreement that will collaborate on innovation and incubation programs; general ICT awareness and literacy; skills development and internship programs; best practice sharing on process improvement and joint research initiatives.
Speaking at the ceremony graced by industry players, government officials and academia, the Ag Chief Executive Officer of ICT Authority, Mr. Victor Kyalo said, "Capacity and literacy is a major component of what the authority is mandated to promote. We are working to achieve this through various partners in the private sector and academia. This is a key ingredient to Kenya success to becoming a hub in ICT excellence."
SAP, a leading multinational software corporation, has demand for certified professionals in Africa, with Kenya having less than 2 per cent of skilled manpower in the area. To effectively and efficiently meet the demand and growth in Africa, SAP must drastically grow the number of certified professionals residing in Africa.
"A key component of SAP's Africa Growth Plan, is the training of 8,000-10,000 new consultants in Africa in the next seven years. These skilled people, in the main economic hubs of Africa, will enable governments and private sector to improve the way they do business across the continent and ultimately the World – driving prosperity through job creation," says Mr. Andrew Waititu, Managing Director, SAP East Africa.
The successful candidates will go through a fully sponsored training program, certification and internship placements. The scholarships are targeting candidates that graduated between December 2011 and December 2014. The internships will run in the first quarter of 2015.
In 2013, the program graduated 56 successful students, most of who have been matched up with jobs.