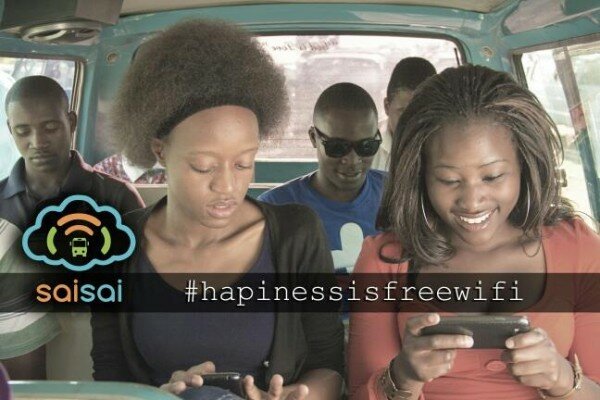 Zimbabwean startup Saisai was awarded the SWELL Innovation award at the just concluded DEMO Africa 2014 conference held in Nigeria that brought together investors, IT buyers, IT consumers, Government officials and IT enthusiasts from across Africa.
The prize for Saisai is an all-expense paid trip to Silicon Valley as part of the SWELL Innovation Tour, which includes the exclusive participation in SWELL's intensive soft landing program in Silicon Valley.
Irofit and VOTO took the first and second runners up positions respectively.
Mike Chen, SWELL's Founder expressed his excitement to be holding the inaugural SWELL Innovation awards in Africa and partnering with DEMO Africa. "I am confident that the SWELL Awards in Africa will represent an important element of the Global Startup Engagement platform to accelerate disruption and invoke corporate participation."
Harry Hare the Executive Producer of DEMO Africa commended the participants for showing such great enthusiasm towards finding the much needed solutions for Africa.
"It is inspiring to see that, now, more attention is being accorded the pursuit of solutions to problems that are uniquely African. The continent has one of the most diverse and talented pool of young people and finally, we are seeing a real intent by authorities to utilize the massive power within these brains to bring positive change, especially through technology."
DEMO Africa also had a boom Camp and the Ampion Venture bus which graced this year's event as well as serious minds came together through various organized meetings including the [email protected] Summit and the Pan African Angel Investors Summit which were held on Wednesday.
VC4Africa's CEO and Founder Ben White explained that the introduction of the new exclusive investor only event as part of the DEMO Africa is the next step in making sure the leading innovators from across the continent are going to get the backing they need to achieve scale.
"We have seen angel networks emerging across the continent and now is the time to bring them together in a shared conversation about how best to move forward," he said.