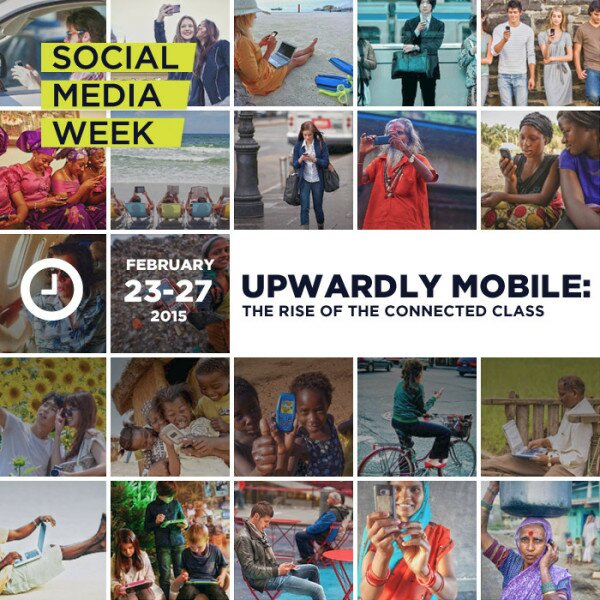 Submission of events for Social Media Week Lagos (SMW Lagos) has official begun today October 8 according to the producers of SMW Lagos Dragon Africa and AFRIKA21.
From October 8 to December 5, prospective SMW Lagos 2015 event organisers can submit their events in various categories including business, entertainment, education, technology and politics.
Dates have also been announced for SMW Lagos 2015. In a statement, producers said the 2015 edition would hold from February 23 – 27, 2015.
SMW Lagos will be holding at a new venue. Organisers said next year's edition would be holding at Landmark Center located on the grounds of Landmark Village, a beachfront location extending over 9.4 acres in Victoria Island, Lagos.
The new venue they said will enable SMW Lagos to carry out its new "campus venue" model and host more than 25,000 people over the course of 5 days as well as enhance the conferences program offerings to include digital installations, co-working spaces, executive meeting rooms, exhibitions and a pop up marketplace.
SMW Lagos is part of the larger Social Media Week global conference, now in its 7th year and hosted in 21 cities around the world. The global theme for the February 2015 edition of Social Media Week sponsored by Microsoft is: "Upwardly Mobile: The Rise of the Connected Class."
"As the western world begins to explore and move toward being a mobile-first society across Africa mobile has always been our first-screen. From mobile payments to health screenings via mobile devices, there is much the world can learn from Africa. Our devices not only enable us to stay connected to each other and the world, but they also enable us to solve local problems. As we rapidly move towards putting devices in the hands of every Africa, the outcomes will surely be tremendous" said Ngozi Odita, Co-Founder/Executive Director, SMW Lagos.