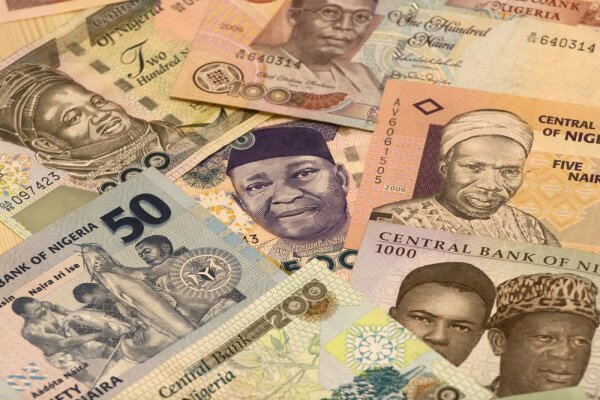 Few years ago, Nigerians only watched football matches of the English Premier League, UEFA Champions League, Spanish La Liga and Italian Serie A. The only times they saw online betting were on the jerseys of some football teams. And for those that still wanted to bet, they had to fill long pages of paper to play what is known as 'pool'.
Betting was a forbidden hobby back then; it is not unusual to see couples argue over the act. But since the advent of online betting in Nigeria, it has become much easier for individuals of all ages to discretely participate and bet as much as they can without the knowledge of their neighbours or spouses.
According to the News Agency of Nigeria (NAN), Nigerians of all ages spend almost NGN2 billion (over US$12 million) daily on betting. Additional reports also revealed that about 60 million Nigerians participate in betting everyday each of them staking an average of NGN3,000 (US$18).
The internet has brought about an explosion in the number of betting companies in Nigeria each of them making about NGN20 million (over US$12,000) as profit every month while paying about NGN5 million (about US$3,000) to winners within the same period.
A major reason for the explosion in the number of online betters in Nigeria is the relative ease with which prospective betters could access the various online betting platforms.
"Any small phone that can access the internet can be used for betting," said Chris Alagboso, social media manager for HealthNewsNG.com. "Every evening in my area, you would see so many people betting – people of all ages."
Betting online in Nigeria has become very easy and fast and with over 100 betting websites in Nigeria, sports lovers can bet on their favourite club sides.
Nairabet.com is one of the popular online betting platforms in Nigeria. According to one of its agents, Charles Agam, the reason why online betting is now very popular in Nigeria is because the English Premier League now has a strong followership in Nigeria and many people know a lot about the clubs in the leagues to the extent that they are willing to back their predictions with their money.
He told ThisDay, "You don't go on and play a bet when you don't know who is playing and what the strength of the team is and what they are doing. You cannot just come in here and play bet or else you would be wasting your time and resources.
"What we do here is that you play your game on the basis of how much you know of your team. You look at the competing team; compare their strengths and lapses in past matches, the advantages in wining or a draw and then make your assessment, and can predict that this team is going to come out with a win, loss or draw. And then you can place your bet because you have some certainty that your bet is going to be good.
"There are some things that people look at and they are very sure that a particular team is going to win and then they can put down their money for such teams. Peradventure it does not work out the way you predicted, that is where you lose and the other side of the game wins."
Even though online betting is currently strong in Nigeria, the industry may soon get stronger and more influential with the political aspiration of Nairabet's founder, Akin Alabi, who is seeking to be elected as a federal legislator in Nigeria.
Image Courtesy of ShutterStock