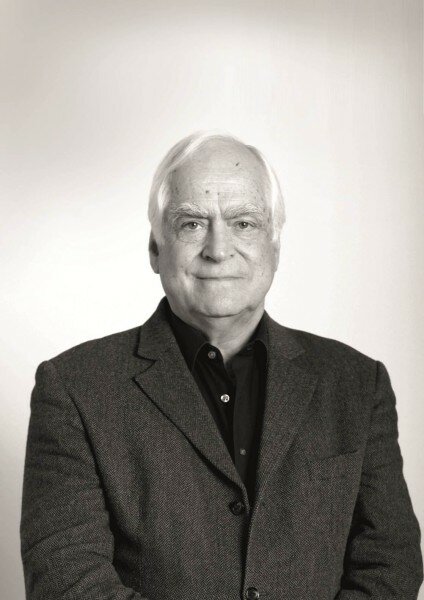 In addition to his roles as founder of Transparency International, Peter Eigen is also a Trustee of the Millicom Foundation, a new organisation set up to invest in social innovators with digital ideas using a US$10m annual budget. In this HumanIPO exclusive op-ed, he shares what the foundation is doing – including its support of application of digital tools to make significant changes.
A birth certificate is the government's way of validating your existence. We take it for granted. It's a basic right that most of us acquire the day we are born, and we use it throughout our lives. But because of inadequate infrastructure, or a lack of resources, the vast majority of children in sub-Saharan Africa have never enjoyed this right.
In Tanzania, fewer than 9 per cent of children have a birth certificate. For a government and international organisations, this black hole of demographics leads to huge social, economic and health issues stored up for future generations. In the past, governments have struggled to come up with fast, low-cost solutions to seemingly insurmountable problems just like this.
At The Millicom Foundation we are determined to empower communities in Africa and Latin America through digital tools. So, in Tanzania, we worked with RITA and UNICEF to develop a solution for the lack of registrations in the country: a mobile SMS-based application adapted to work even on the most basic mobile phones. Equipped with mobile phones, a wave of mobile registration workers were able to register children at their local health centre or Government office. The application sends a text message to a central server and processes the request. The registration worker can then issue a hand written certificate for the child, even before receiving the automatic response from the server. The child's existence is known to government. To the world.
Within six months, the rate of birth certificates increased from nine per cent to 40 per cent in the pilot region. In just over a year, 200,000 children under the age of five had been registered. In 2014, the project was rolled out across the country. By 2015, over one million children under five will have received a birth certificate. Now we know the system works, and are able to measure its impact, the Millicom Foundation can work with government, UNICEF and other development partners to push the system out across sub-Saharan Africa.
We believe that this empowerment of communities through digital and mobile technology is the future. Governments of course have a role to play through aid programmes and development initiatives. But the rise of inexpensive, simple-to-use digital technology is inspiring social entrepreneurs to bring a dynamism and incisiveness to developing communities.
That same technology is also enabling social entrepreneurs to accurately measure the impact of their activities. Potential investors are able to see that initiatives have quantifiable results. Which means more incentives to invest, more money for projects, more measurable impact of those projects and more communities empowered.
Paraguay is another example. If you visit a rural school in the country, you might see a giant bright blue shipping container – one of almost 100 across the country. Within lies an air-conditioned high-tech classroom. Equipped with ten computers filled with teaching material and a printer, children are able to connect to the internet and have classes on a digital platform. The "telecentros" programme has reached over 150,000 children and adults. That's 150,000 individuals who would otherwise have no access or training with such technology. The programme is investing in the future too, by instructing over 600 teachers on how to use technology in their teaching, inspiring children with the possibilities offered by digital engagement.
We are proud of the work we've done so far. Whether in Africa or Latin America, we are working to spot opportunities where technology can empower and transform a community. We will use digital tools to measure impact, so we can inspire others to get involved. And once we have that proof of concept for an idea, we will use our global network to deploy it anywhere in the world it can make an impact. Governments will always have a role to play, and we will partner wherever we can with the world's organisations to make our solutions work. But we see where the future of aid is headed: social entrepreneurs empowering communities through innovation and digital tools. And the Millicom Foundation is determined to lead the way.