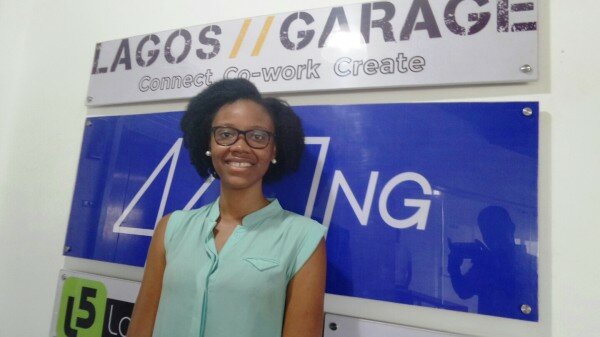 Lola Olusola, Founder of Ella.ng a 440.ng startup that focuses on female fashion has said the one-year old platform is better positioned to cater for the fashion needs of Nigerian middle class businesswomen than e-commerce giants Konga and Jumia.
Speaking to HumanIPO at the Lagos Garage, Olusola said women can better relate to fashion specialists than a platform that sells everything including fashion products.
She said: "In relation to Jumia and Konga, what I always say is that ecommerce first of all is still very new in Africa even though it's growing at a very rapid rate. Jumia and Konga are Amazon so to speak. Basically they sell everything, not entirely focused on fashion, they sell all consumer goods. We have fashion expertise in terms of products and services. We have designers, we are also bringing in stylists. I would say we seem to have better eyes for fashion than the Jumias and the Kongas. Women relate better to that.
"I would rather go into a women fashion store than to go into Shoprite to buy clothes. In the same vein I would say Jumia is Shoprite if Shoprite sells clothes. Jumia is like Amazon, we are more like the Zara."
She said Ella.ng is targeting to reach about 100,000 women with its products in 2015.
"In 2015 if we can sell 100,000 products at an average price of about US$25, we will be looking at revenue of about US$2.5 million. Most of the women currently are in the middle class and we are trying to cater for this wide audience," Olusola told HumanIPO.
The founder said products are delivered within 48 hours and offers customers a very generous 14-day return policy in addition to pay-on-delivery service.
"Basically you go to www.ella.ng, we've built a really strong platform that is responsive for web, mobile and tablet devices," she said.
"Women are very aspirational; when they see another woman who is styled, they would aspire to be like the woman one day. When we deal with our models, we put that in mind. I'm also in my target market. I would ask myself what I would like so I would be able to say let's style this model this way. When they come to the website, we want to make sure they find stuffs they like. The people who are looking for what we have, we want to make sure they actually find it," Olusola told HumanIPO.