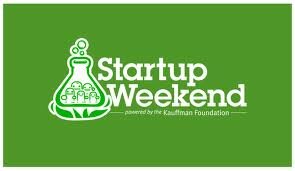 Startup Weekend, Nairobi kicks off today at the Nairobi Garage and organizers are calling all entrepreneurs, budding business men and women, operators and innovators to turn their business ideas into action by participating in the event that runs from 6pm today till 8pm Sunday at Nairobi Garage.
Organisers said the event will be presided over by guest speaker, Google Lead for East Africa, Joe Mucheru.
During the weekend, developers, designers, marketers, product managers and startup enthusiasts will come together to share ideas, form teams, build products and launch startups. The event is organised by local and international business mentors who have built their own successful businesses, as well as a facilitator from UP Global, the US based company behind the Startup Weekend franchise.
HumanIPO reported SmartAjo automated contribution and settlement system SmartAjo emerged overall winner of Startups Weekend Lagos, the startup is similar to local cooperative and Ajo system.
The three top winners at Startup Weekend Nairobi would receive various prizes including qualification for Google Developers Startup Launch Program, office space at Nairobi Garage, Hosting credits on Amazon Web Services, incubation at Nailab and several others.
"The first evening will see the first knockout round, by popular vote, and the rest of the attendees will be asked to form teams around the front-running ideas. By the end of the weekend, the top 3 business ideas will be chosen by the judging panel, according to strict evaluation criteria," organisers said in a statement.
Interested participants can buy tickets priced at Ksh 1,000 on Ticketsasa. The first evening of the event – Friday can be attended for free. Food and drinks will be provided to participants.
Information about the mentors and coaches are available here.