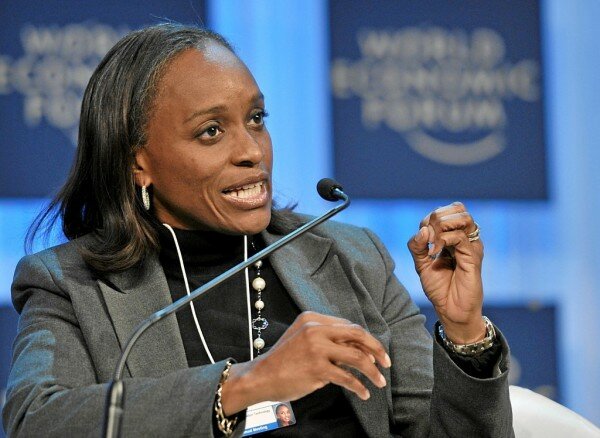 Omobola Johnson, Nigeria's communication technology minister. CC image courtesy of the World Economic Forum, on Flickr.
Nigeria's communication technology minister Omobola Johnson is expected to deliver the keynote address at the forthcoming West African Conference on EMF Exposure and Health to be hosted by the Nigerian Communications Commission (NCC).
Tony Ojobo, NCC's Director of Public Affairs said the conference would hold in Lagos on December 17-18.
The theme of the conference is: "EMF in a Highly Connected Society: understanding the myths and realities" and will provide a platform for policy makers, regulators, legislators, operators, mobile equipment manufacturers, consumer groups and other stakeholders to raise the level of understanding about potential adverse health effects, if any, of mobile communication aimed at establishing a harmonised EMF policy in the West African sub-region.
Representatives from the World Health Organization, International Commission on Non-Ionizing Radiation Protection (ICNIPR), Economic Community of West African States (ECOWAS), West African Telecommunications Regulators Assembly (WATRA); Mobile Manufacturers Forum (MMF) are also expected at the conference.