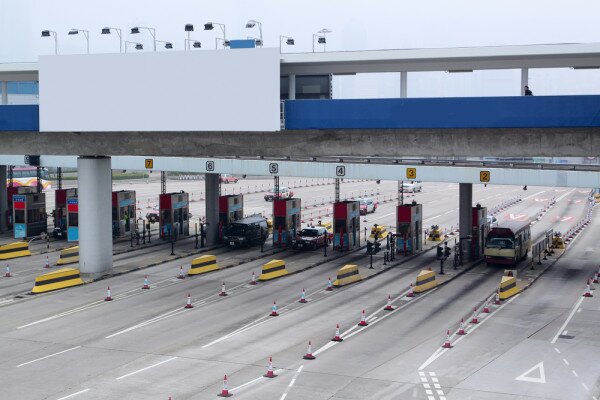 E-tolling will be selectively used across South Africa in order to allow the government to free up more money for social welfare, according to Vusi Mona, spokesperson for the South African National Roads Agency Limited (SANRAL).
Mona told HumanIPO roads that could pay for themselves through tolling would be made to do so in order to relieve the burden on the state and allow more funding to be provided to education and health.
"We are very clear in SANRAL that we will use tolling selectively. Where the road can pay for itself, we will use tolling," he said.
"The alternative would be to go to the National Treasury and say you have to make a choice between social welfare and SANRAL."
Sixteen per cent of South Africa's national road network is currently tolled, with 84 per cent funded by National Treasury.
Mona said 94 per cent of the people who use the tolled highways were high income earners, with minibus taxis, which make up 65 per cent of road users nationally, to be exempt from e-tolls.
"If we want to provide equality, look after the less privileged, let high income earners pay for it," he said. "That is really the rationale."
He criticised those that were opposed to the idea.
"Those that say no, let it be funded by central government, they are very, very selfish," he said.
"We think that is morally reprehensible."
Mona said that when people understand that most of what they have been told about e-tolling is propaganda they will come around.
"The majority of South Africans are not going to be affected by e-tolling," he said. "Those that are shouting loudest are not necessarily the majority."
He also said the electronic aspect of the tolling would save on costs and make things simpler for commuters.
"E-tolling is a method of collection. It is paying a toll electronically, without the burden of stopping in the middle of the highway and paying cash at a toll booth," he said.
"Any normal person will realise you cannot build a toll booth in the middle of a busy highway in Johannesburg. Of course we will respect those that want to go back to the very start of humanity, but not let them hold us back. These are the victims of propaganda. E-tolling is simply a method of collection.
"Those that say they are against e-tolling have got to have their minds read. Why would you be against technology?"
Image courtesy of Shutterstock.