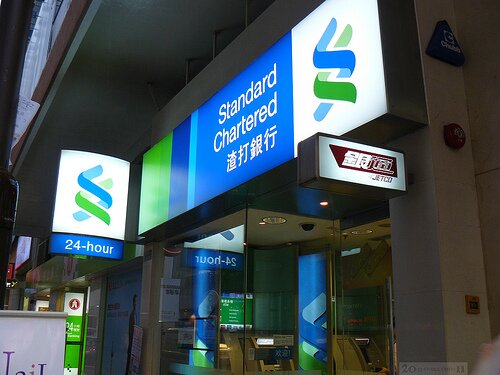 CC image courtesy of Canadian Pacific on Flickr
Kenya's Standard Chartered Bank has partnered with Safaricom to launch a mobile wallet service targeted at corporate clients.
The new service will enable Standard Chartered's corporate clients to pay their unbanked employees directly through M-Pesa.
The 'Straight2Bank Mobile Wallet' service targets development organisations, insurance companies and fast moving consumer goods firms to make payments to both banked and unbanked clients and workers through their mobile phones.
The bank hopes the deal will open up financial inclusion in the emerging market by lowering corporates' risks and costs in handling cash, while simplifying and accelerating their payment processes.
Gautam Jain, global head of client access and transaction banking at Standard Chartered, said: "Wallets are very quick, easy and cost effective for consumers. Looking within Africa, organisations such as the UN and Save the Children disburse aid in remote areas where the population is unbanked.
"Taking cash out and moving to an electronic model helps the end beneficiary and it helps the corporate, because it gets rid of paper-based reconciliation."
Straight2Bank already existed as an internet-based service for corporates, but did not have a mobile dimension until the announcement of the new partnership with M-Pesa.