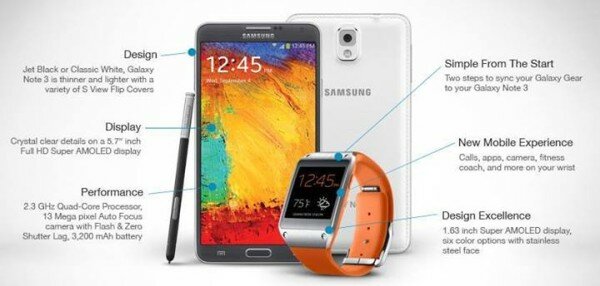 The Galaxy Note 3 with the Galaxy Gear.
The Samsung Galaxy Note 3 will be made available to Kenyans from Monday, October 7, with an e-commerce site announcing pre-orders.
Duka 1.com, an e-commerce portal for the East African market, said the devices would arrive on Monday.
"We have started receiving orders for the device from customers and we intend to start delivering the devices on Monday next week when they arrive," said Ashokan Nanukuttan of Duka 1.com, which trades as Nagare Tech Limited in Kenya.
The device is available for pre-order at a price of KSh74,999 (US $ 899) inclusive of VAT and will come with a free cover.
Customers who place the orders can collect the devices from the Nagare Tech Limited offices at Piedmont Plaza or have the device delivered to them through courier service.
The Galaxy Note 3 comes in three colours at launch – Jet Black, Classic White and Blush Pink – with other colours available later.
The new smartphone hit stores in over 58 countries on Wednesday after its African launch took place in Cape Town, South Africa.