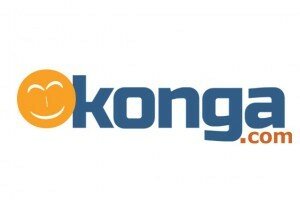 Nigerian e-commerce site Konga.com has announced it is celebrating Nigeria's Independence Day today by moving to a new 120,000 sq ft fulfillment centre and offering up to 53 per cent off items.
The company said its new premises are the largest of any e-commerce firm in Africa and establishes Nigeria as a force in online shopping.
"This new warehouse with its improved physical and technological capacity will not only ensure that we expand our already wide range of products, but also enable us serve our customers and merchants better," the company said in a blog post.
A Konga Independence sale is being held on the site, offering Nigerians up to 53 per cent off certain items.
Konga.com also announced in recognition of the country's 53rd anniversary of independence it will be giving away NGN5,000 (US$31) shopping vouchers to customers as part of its #GreenWhiteGreen photo contest.
Entrants are asked to take a creative photo with a Nigerian theme and upload it to Instagram under the hashtag, with Konga.com then picking the winners.