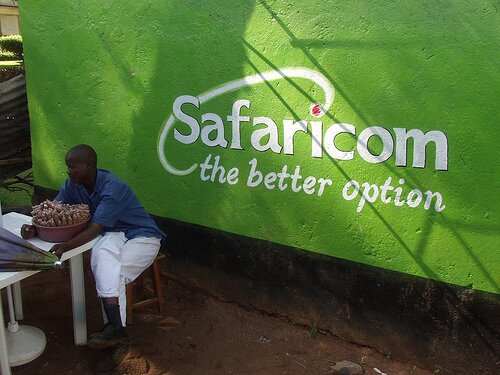 CC image coutersy of rogiro on Flickr
Leading Kenyan mobile operator Safaricom has increased its international calling rates to East African Community (EAC) countries following new taxes on international calls from Kenya.
Calling charges to Burundi, Rwanda, Tanzania and Uganda will now cost KSh25, an increase of 39 per cent from the previous KSh18.
According to the company, the review follows new taxes and levies on all international calls coming from Kenya.
"Some of the East African Community countries, namely Uganda, Tanzania, Rwanda and Burundi, have imposed new taxes and levies on all international calls from Kenya," Safaricom said in a notice.
The review comes after the network operator wrote to the Ministry of East African Affairs detailing the effect of the taxes, which it said were a trade barrier.
According to the telecommunications giant tax on international calls from Kenya is highest in Burundi, at KSh13.55, while in Tanzania it is KSh10.16, KSh8.40 in Rwanda and lowest in Uganda at KSh7.62.
The tax distortions by different member states go against the earlier request by members of the East African Communications Organisation (EACO), who at a meeting in Nairobi earlier in the year discussed adopting a uniform policy regarding roaming and international call rates in the region.
Telecoms attending the conference also urged regulators in the region to stop the regulation of the roaming service, saying there were issues of transparency and an overall high cost to customers.
"Price regulation should be the last resort because as much as regulation will help users in the short term, it will hamper competition and innovation in the long term," said Rose Ngeshu of Essar Telecom.
Safaricom chief executive officer (CEO) is also on record as asking governments in the region to put an end to high roaming charges by considering taxes on mobile operators.
"If you go to Uganda whatever the operators charge you is what Safaricom will charge you. What is worrying, a number of East African country's governments have started to put a tax on it. The governments are the ones contributing to increase in costs of roaming. Governments need to take a responsible approach, they need to be less rapacious about taxing this industry," Collymore said.
The new reviews come as statistics from the Communications Commission of Kenya (CCK) indicate traffic of international outgoing calls is continuing to decline, with a 16.9 per cent drop in the first quarter of the year.