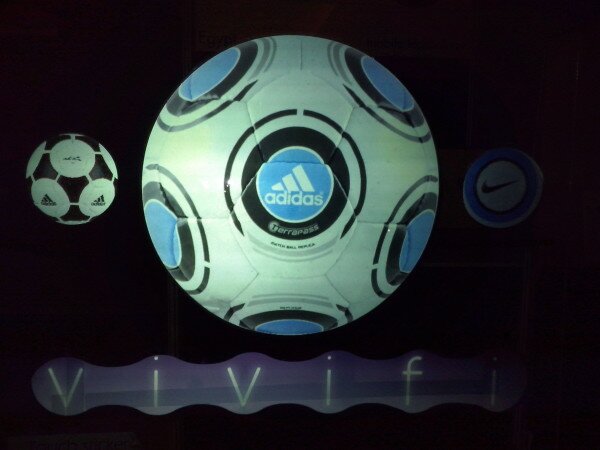 Egyptian startup Vivifi is taking touch to the next level, making it possible to use any surface as a touchpad.
The startup, which exhibited at DEMO Africa 2013 in Nairobi, Kenya, is using the touch sticker technology to deploy to major apps the touch switch and the touchscreen.
The touch switch uses any surface – ranging from brick to glass to stone – to wirelessly switch on and switch off lights in houses, while the touchscreen is ideal for stores with displays of various items to enable customers to peruse available goods.
The idea mainly relies on the effect of electrostatic energy inside the human body. When physical contact occurs between the human body and any insulating surface the stickers sense the position and movement of the user and thus transmit it through a Wi-Fi environment.
"The touch switch will for sure be the future of home lighting as the world turns to touch. The best thing is that our product can sense your hand even without touching the surface, and complete the action," said Vivifi chief executive officer (CEO) Dr Haitham Mohammed Desoky.
The startup said it is targeting expansion to Europe and the rest of Africa with enough investment, having successfully completed a pilot in Dubai earlier in the year.
"Our product can also be placed under the surface making it ideal for hospitals and bathrooms with the hazards of electricity now lower," Desoky said.
The startup aims to raise US$10 million for production and distribution with the overall product costing at least US$30 for a touch switch.