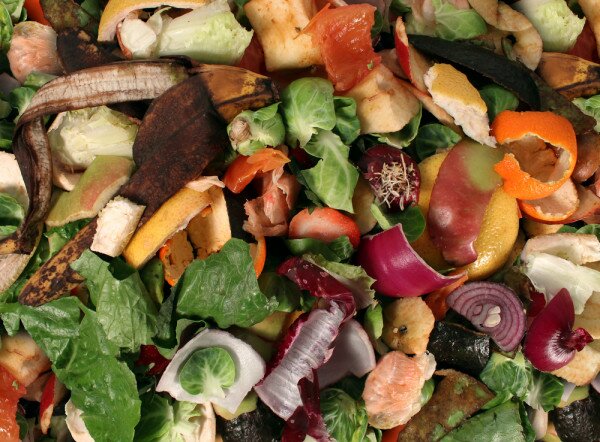 A Nigerian startup has launched SalvageHub, a web and mobile platform seeking to reduce food waste at individual and retail levels, and is targeting rollout in South Africa as well as its home country.
The Food and Agriculture Organisation (FAO) of the United Nations (UN) estimates roughly one-third of the food produced globally for human consumption each year — approximately 1.3 billion tonnes — gets lost or wasted, an amount equal to half the world's annual cereals crop.
Oscar Ekponimo, chief executive officer (CEO) of TwelveSquare Innovations Limited, the company behind SalvageHub, told HumanIPO the platform targets retailers, individuals at home and partner non-profits, allowing food nearing its expiry date to be given to non-profits who distribute it to needy persons.
"Using the technology, when expiry of a range of food products is monitored, an alert is triggered when sell before date is approaching," Ekponimo said with regard to registered retailers. "We receive that alert also and proceed to pick up the products before they are marked unfit for consumption and disposed of once the date is reached. We then deliver it to partner non-profits who distribute to persons in need."
He said individuals can also download the app and use it to notify SalvageHub of excess packaged food products in their homes that they wish to donate. SalvageHub then sends an auto-response informing them of the nearest drop-off point, while low-end phones receive an SMS.
SalvageHub is targeting Nigeria and South Africa for its initial launch in the first quarter of next year, with the platform currently in beta testing with four users and three supermarkets.
"It is scalable as we have developed an extremely profitable business model complete with incentives, rewards, gamification and points system for participants," Ekponimo said.
HumanIPO reported last month SalvageHub was one of four African innovations chosen to present their ideas to the International Telecommunication Union's (ITU) Telecom World 2013 with the possibility of winning up to US$10,000, with Ekponimo saying the success had allowed SalvageHub to be finetuned into a "concise social business venture".
Though food waste is a global problem, Ekponimo said he had become most aware of it locally.
"Locally in Nigeria, and much closer to home, a store in my estate throws away expired packaged food products that were not sold before expiry date was reached, and this is the case for other bigger retail giants here in Nigeria," he said.
"The reality is that they never sell the entire stock before its expiry is reached and we believe it is important to prevent this category of products from being wasted and disposed of."
TwelveSquare Innovations Limited builds technologies using advanced computing, both creating its own products and providing services to organisations. It focuses on products that foster sustainable development, and is also has a geo-spatial enterprise solution that generates forecasts based on historic data against recurring recent patterns and can be adapted for disease tracking or crime fighting.
"We are mainly focusing on SalvageHub as there is great interest from within and outside Nigeria. We are in talks with an organisation in South Africa to replicate, and also have major interest from a UK tech business incubator that is willing to have us roll out in the UK," Ekponimo said.
Image courtesy of Shutterstock.