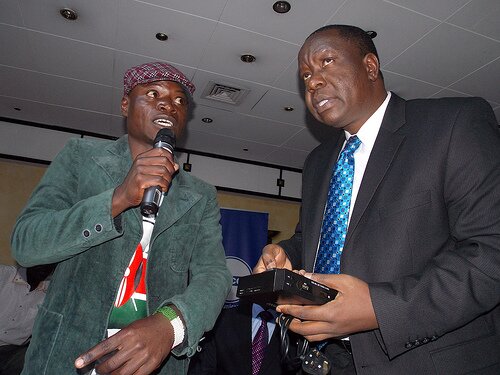 Fred Matiangi cabinet Secretary ICT at the launch the Digital switch off awareness campaign on Flickr CC image Courtesy of pvidija on Flickr
The Kenyan government has announced plans to develop tech incubation hubs in all 47 counties in a bid to increase the contribution of ICT to the country's GDP.
Speaking during the launch of the Communications Commission of Kenya's (CCK) five-year strategic plan, Fred Matiangi, cabinet secretary for ICT, said the government is planning to increase ICT contribution on GDP from 2.5 per cent to 10 per cent within the next five years.
"The government will facilitate the creation of incubation hubs for ICT startups in each county with a view to empowering the youth with the necessary experience and training to develop market-ready ICT services and products," Matiangi said.
Matiangi said that the realisation of Vision 2030 is anchored upon maximising the catalytic role of ICT in socio-economic development.
"The Jubilee Government will continue to focus on human resource capacity in ICT through improved ICT education in schools and training for teachers," he said.
"The government is also planning to expand the fibre optic network to cover hospitals, schools, police stations and all counties, and to progressively roll out Wi-Fi in major towns in the country."
Matiangi said government will also put measures in place to promote a 'buy local' policy for the public sector, which will enable local ICT firms to become government suppliers.
The five-year plan seeks to have 90 per cent of Kenyans on mobile within five years and provide at least 80 per cent of the Kenyan population with television access.
Matiangi said that to realise these "noble objectives" the government will require the support of the private sector as well as relevant state agencies.