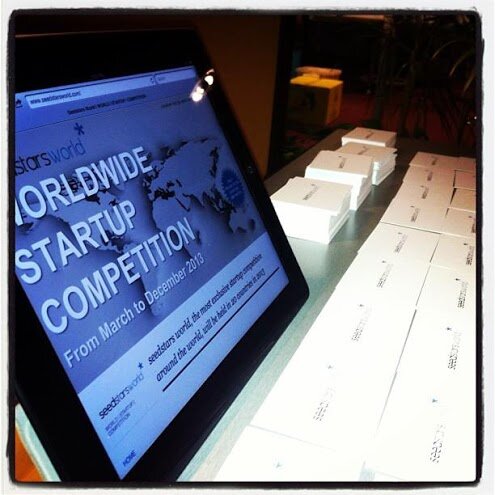 Five African startups have been selected among 20 finalists to compete at the Seedstars World global startup competition, with the chance of winning US$500,000 equity investment.
The 20 finalists were selected from over one thousand applicants through regional competitions held in 20 emerging markets, with the final taking place in Geneva, Switzerland, on February 4.
Ghanaian startup Retail Tower, specialising in e-commerce marketing software for small and medium enterprises, won the Accra, Ghana, leg of the competition, while Nigerian secure online payments solution SimplePay was selected from Lagos applicants.
In Kigali, Rwanda, FOYO won the local competition with its daily SMS service on the composition of a balanced diet, and in Nairobi, Kenya, social gaming network for mobile phones Jooist was named winner.
In Cape Town, South Africa, Gust Pay won the regional competition with its mobile payments experience which works through mobile phones and near field communication (NFC) wristbands.
"Silicon Valley is not the only place in the world where talented entrepreneurs hide," said Alisee de Tonnac, co-founder of Seedstars World.
"All entrepreneurs, no matter where they come from deserve a chance to thrive. Many of the projects we've seen are fantastic, they have a viable business model that not only works in their local market but also may serve as a global product," she said.
"Those, we believe, are the leading companies of tomorrow."
The 20 regional winners will spend a week in Switzerland between February 1 and 7, during which time they will participate in a three day bootcamp culminating in the semi-final on February 3, when five finalists will be selected by an expert jury.
The final will be held on February 4, hosted by the LIFT innovation and digital technologies conference in Geneva, which expects over 300 attendees, with finalists pitching on stage to the audience.
The winner will receive an equity investment of up to US$500,000, and will be crowned "Best Startup in the World" by the international jury.
The criteria for entering the competition were less than $500,000 capital, maximum two years since the startup's founding date, having a product available on the market, and global scalability.