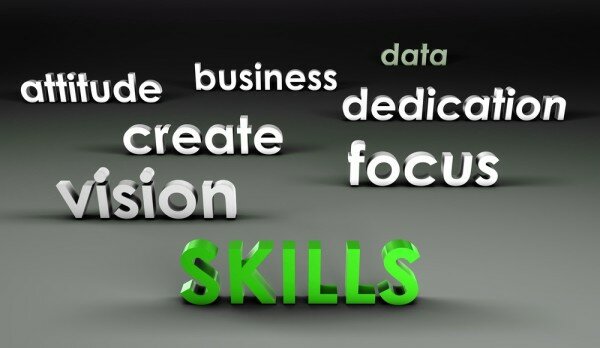 CVFlash is a Nigerian platform that helps people to create, format, convert and send their CVs online via CVFlash dashboard or via SMS to anywhere in the world. Founder Somto Ifezue spoke to HumanIPO from Port Harcourt, southern Nigeria, on how the platform was conceived, the art of CV writing, and how CVFlash can help unemployed users find jobs.
HumanIPO: What is your professional background?
Ifezue: Well, I'm a serial entrepreneur. For now I focus on technology and lifestyle businesses. I've managed multiple businesses to date, I'm the managing director of Dinocom Integrated Resources, an IT company based in Lagos and Port Harcourt, and ParolZ, a lifestyle platform based in Lagos.
Who are the members of the team?
CVFlash just launched on Monday, January 13. For now I manage this service alone. But I'm looking to get people who have the same vision and commitment to join the team the coming weeks.
What is the story behind CVFlash?
I was part of the team recruiting for one of my companies, ParolZ. We were looking for sales executives. I had the opportunity to see the applications and CVs being submitted by the applicants.
I realized that over 90 per cent of them were horrible or poorly formatted. We needed to fill about 20 positions urgently, but we only received about 35 applications. So we were forced to use all the applications we received even though they were poor. Normally we wouldn't.
The thing that struck me was that I noticed that some of these people with those bad CVs were actually smart and where the type of people we were looking for.
So I thought of a system that will take the stress of writing, formatting and sending CVs for applicants, to that they focus on finding the right jobs and also increasing their interview rate.
What makes a good CV?
A good CV should be very clear and concise once it is looked at by an employer. It should not look overcrowded to the eye. It should have good line spaces, and must be easy to read.
Most employers do not have time to read all the parts of the CV, so it's important to show the most important parts of a CV first. It should be as short as possible and straight to the point. It needs to follow a logical structure and keep the same theme throughout.
If it is cluttered, the text is too big or small or the appearance is inconsistent, your chances of getting invited to attend an interview can be dramatically reduced.
We are in the digital age – there is Facebook, Twitter, LinkedIn and several other social media platforms. How can they help or ruin someone's CV and employability?
Social media can have a good and bad influence on helping or ruining someone's CV and employability. It all depends on what the person does with those mediums. For example we have used Twitter to employ someone before. So it all depends on the person's connections on these platforms.
For people looking for jobs on these platforms, my advice is that they should just position themselves more professionally on these platforms and it can really benefit them.
How does your platform help users?
CVFlash simply provides a platform to help people create, format, convert and send their CVs online using their CVFlash dashboard or via SMS to anywhere in the world.
Let's say I need a CV urgently and I want to engage your services, what am I expected to do on your platform?
All you have to do is register on www.cvflash.com, create a CV, preview and send.
For those with a LinkedIn account they can create a CV by linking their LinkedIn account to their CVFlash account. With a click of a button, all your relevant information on LinkedIn would be copied to CVFlash – information like educational background, experience and skills. For non-LinkedIn members they can also manually fill in the required fields. It is as easy as opening a Facebook page.
Once you are satisfied with the information you've provided, you preview your CV by clicking the "Preview" button. You can actually download the CV immediately as .pdf or .doc if you choose.
You can also send the CV to any employer's mail box by clicking "Email CV". This action automatically emails your "Cover letter" and two copies of your CV in .pdf and .doc formats for the employer to choose from.
How does the SMS service work?
On signing up on CVFlash you are to provide your phone number. After you've created your CV on CVFlash you can send it to any employer worldwide via SMS by texting "ejob [employer's email address]" to 35811. You must send the SMS using the same phone number used to create your account on CVFlash.
For example if I wanted to send a CV to [email protected], I'll text "ejob [email protected]" to 35811 using the phone number I used to signup on CVFlash.
SMSs cost NGN100, and it's only available to MTN, Glo, Airtel and Visafone subscribers in Nigeria. More supported countries and networks are coming soon.
How does your innovation help in solving Nigeria's peculiar unemployment challenge?
One of the numerous problems of Nigeria is employment. So I believe CVFlash contributes positively by helping people easily create, format and send their CVs.
This is just the first stage of the project. Most of the time companies look for smart people to fill up positions but do not seem to find them, most of the time these job seekers are actually very smart individuals but are not very well prepared for what they meet. In the coming months we will be actively involved in the re-orientation and training of job seekers so that they are better prepared for the labour market.
How much does the service cost?
CVFlash uses credits as currency. When a new user registers on CVFlash they get five free credits.
One credit costs US$1, the more credits you buy the cheaper it is. With one credit, a user's CV can be download only once and so on.
This means that a user can download his or her CV on CVFlash or send it to an employer for it to be downloaded by that employer.
A user can freely send unlimited amounts of CVs to employers anywhere in the world but gets debited one credit for every download by employers. If a user's credits are exhausted, employers and themselves would not be able to download their CVs.
What's the market viability for the project since a lot of people love free things?
CVFlash is focused on providing quality service to both job seekers and employers.
So we strongly believe it is not the price but quality of service we aspire to render to our customers.
Other organisations charge people as much as US$30-US$200 to write just one CV.
But we are focused on creating value at the minimal cost possible, we wish we could make this platform totally free for job seekers. But if making it free would reduce the quality of service, what's the point? We would surely explore other order revenue streams to ensure we keep it's price to the minimum.
What's the targeted number of users you desire to have using the service by the end of the year?
By God's grace, we expect to have over 500,000 users by this time next year.
What's your strategy to obtain these users?
That'll be our little secret. But to give you a tip of the iceberg, we intend to partner with major companies, recruitment agencies and lots of employers in the coming months.