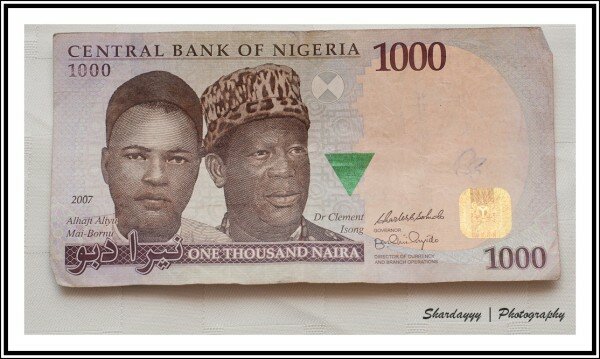 CC image courtesy of Shardayyy, on Flickr.
Mobile money users in Nigeria can now make cash withdrawals from ATMs without a bank account or card, according to Interswitch Transnational, due to the ability of its Quickteller to power cardless ATM withdrawals.
"Quickteller, a renowned Value Added Service offering from the technology giant now offers mobile money users the opportunity to withdraw cash from their mobile money accounts or "cash out" funds transferred to them, through supported ATMs across the country," Interswitch said in a statement.
It said the service was designed to specifically address the challenges of mobile money adoption, such as insufficient cash-out locations, "thereby enabling those without bank accounts and bank cards have easier, more convenient and safer access to cash withdrawal".
The service supports transactions from NGN1,000 (US$6) to NGN20,000 (US$123), in multiples of NGN1,000 (US$6).
"The user receives a 12-digit code and a 4-digit PIN that can be used for safe withdrawals across Quickteller-supported ATMs nationwide," said the statement.
Already, the Quickteller cardless ATM withdrawal service has been adopted by Pagatech, GTBank Mobile Money, Parkway, Cellulant and QikQik. It is also available at more than 6,000 ATMs on the networks of First Bank, GTBank, Stanbic Bank, United Bank for Africa and Zenith Bank.
Titilola Shogaolu, chief payment and value added services officer at Interswitch Nigeria, said: "As part of our drive to deliver evident financial inclusion across the Nigerian populace, Interswitch's Quickteller platform is proud to power the cardless ATM withdrawal service.
"Quickteller is a robust platform designed with a clear focus on the customer providing simplicity, convenience and security. Quickteller is also a platform that enables industry stakeholders provide differentiated services. The cardless ATM withdrawal service is one of those services where the infrastructure can be customized to MMOs to fulfill bespoke business needs.
"We firmly believe that Nigerians everywhere, with or without a bank account, deserve to have access to contemporary payment technologies designed to simplify financial access. We are optimistic that more MMOs will adopt the service by Q2, 2014. We are excited about the huge potential of this service and are glad that our infrastructure can be leveraged to deliver innovative services that will enable both individuals and corporate organizations achieve their goals."