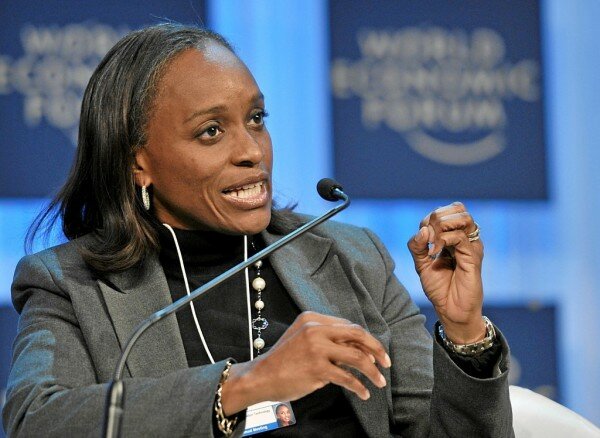 Omobola Johnson, Nigeria's communication technology minister. CC image courtesy of the World Economic Forum, on Flickr.
Nigerian minister of communication technology Omobola Johnson has inaugurated the governing boards for the National Office of Technology Acquisition and Promotion (NOTAP) and the Institute of Science Laboratory Technology (NISLT).
Johnson said the inauguration would boost intellectual property rights in Nigeria.
She urged members of the boards to come up with policy guidelines for the operations of the agencies to enable them to render technology-related services to investors and innovators, entrepreneurs, researchers and industries.
The minister described the board members as people with proven integrity, unwavering patriotism and uncommon sense of duty, and urged them to bring these attributes to bear on their mandates as stipulated in the laws establishing the respective agencies.
"Taking the agencies to the next level would require total commitment and diligence of the highest order," Johnson said.
Rabi Jimeta, chairperson of the board of NOTAP and permanent secretary at the Federal Ministry of Science and Technology said NOTAP was ready to provide selfless services, and that members of the boards would do their own parts in ensuring the fruition of the transformation agenda of the current administration led by President Goodluck Jonathan.