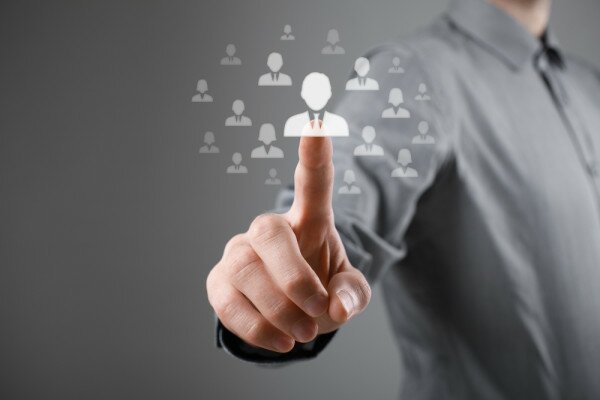 The rise of social media has afforded individuals with the opportunity to communicate with those close to them. However Adebayo Sanni, country manager of Oracle Nigeria, highlights its benefits for employers and those seeking to recruit new talent.
As the upsurge in social media use continues to promote the proliferation of online communities around the world, the expanding reach of these channels makes them increasingly attractive talent harvesting tools. We spend more time than ever on social networks, and forward-thinking businesses looking to capitalise on this trend have joined the online conversation to reach potential hires in a social and cost-effective way. By recognising social media's value in spreading a brand image and targeting the best talent, businesses can consistently attract the most qualified, suitable, and enthusiastic candidates.
We tend to limit our social network connections to people we know. By the same token, we have a habit of ignoring and often getting irritated by unsolicited and irrelevant job postings that creep onto our computer screens. Social media platforms such as LinkedIn recognise this human component of online community-building and foster the creation of networks built on trust, in addition to professional association. Unfortunately, many businesses struggle to exploit social media's recruitment potential, and often view digital communities as no more than large pools of faceless candidates to blanket with job postings and uninvited solicitations.
When employed correctly, social media actually becomes a powerful candidate sourcing tool that can transform enterprise processes in a dramatic way. Businesses can benefit from the trust people place in their social network peers by promoting candidate referrals from employees. In this way, their potential for reaching 'untapped' talent can be realised. By building relationships with individuals in their employees' networks, HR managers can engage with a more focused pool of potential candidates and build up a strong pipeline of potential talent. In this way, businesses involve their employees in the recruitment process, thereby promoting a more collaborative work environment and ensuring that their latest hires experience the right cultural fit when joining their organisation.
A recent trend has seen job seekers turning to social media to make informed career decisions. Websites that provide forums for worker-generated employer reviews, such as Glassdoor, promote the evolution of an increasingly savvy workforce. For businesses therefore, the importance of asserting themselves as employers of choice has never been higher. Social media networks provide a well-populated venue in which they can promote a company brand and establish a message that resonates with their audience and helps engage new prospects. By exploiting this potential, businesses can create a community of information for their current employees, and ensure that they attract top talent with a vested interest in their company's future.
Image courtesy of Shuttershock