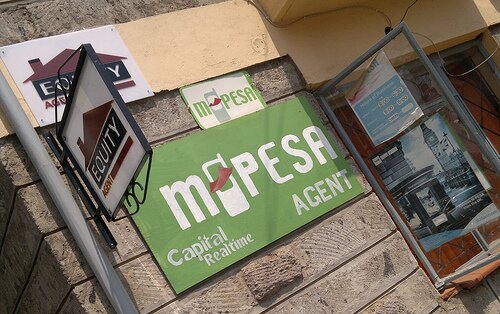 CC image courtesy of Kopo Kopo, Inc. on Flickr
M-Pesa – through its parent company Vodafone – and global money transfer and payment services firm MoneyGram have signed an agreement enabling consumers to transfer funds directly from around 200 countries to the millions of M-Pesa users
With the agreement, it will also be possible for consumers who visit Money Gram's 334,000 agents across the globe to send funds directly to M-Pesa accounts. MoneyGram customers can also transfer money to an M-Pesa user through moneygram.com or via a mobile app, available on iPhone, Android and Windows 8 phones.
Michael Joseph, Vodafone director of M-Pesa, said: "There is huge demand for sending funds back to family and friends in your home market and an estimated US$90 billion per year is transferred to M-Pesa markets from around the globe. Our partnership with MoneyGram provides the most extensive global network and greatest number of access points for consumers wishing to transfer funds to M-Pesa users."
Alex Hoffmann, senior vice president of global product management and emerging channels at MoneyGram, said: "We're excited about the opportunity to leverage our powerful platform to expand our reach to these digital channels. This agreement furthers our goal of joining with fast and reliable mobile wallets so consumers may send money for life's essentials anywhere and anyway they want, simply and conveniently."
The service will be launched in key markets during the second quarter of 2014, with additional rollout planned throughout the remainder of the year.
According to estimates provided by the World Bank, more than half of all inhabitants in the countries in which M-Pesa is available do not have access to a traditional bank account. With most of these inhabitants belonging to low-income rural areas and becoming increasingly reliant on cross-border transfers, mobile money provides a simple and low-cost method for geographically dispersed families to bank and transfer funds.