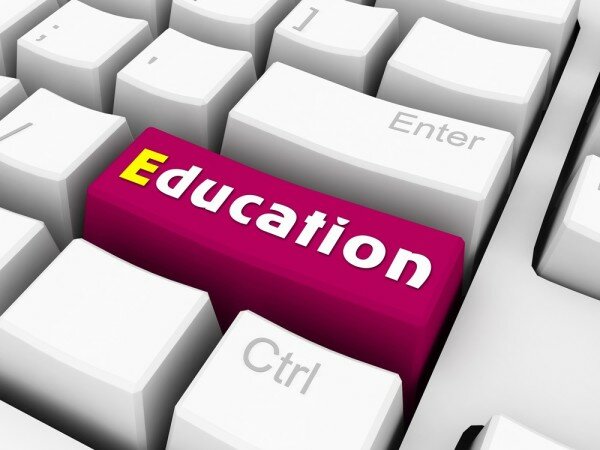 Tutor.ng is one of the latest entrants into Nigeria's rapidly expanding online education sector. Oluwajoba Oloba, an attorney and Tutor.ng's head of projects and partnerships, spoke to HumanIPO about the platform, the sector and other related matters.
HumanIPO: What vacuum is Tutor.NG trying to fill in Nigeria?
Oloba: Tutor.ng is an online teaching and learning platform with a special kind of model. This gives people with content opportunity to bring their knowledge to bare and market to more people since they won't be limited with space. Ultimately it is a system designed to proffer a couple of solutions to general problems we are having as a nation.
Since the conventional mode of teaching can't sustain the number of people seeking knowledge, there is definitely a need to create a complementary system that is virtual based.
Furthermore, this is supposed to help people monetise their content and help transfer of soft skills which is really needed due to high rate of unemployment being faced as a country.
Lastly, the platform gives the tutors visibility since not all of them will be able to afford the advertisement they need. This is a hub where learners can come and learn anything once there is a tutor or Tutors offering intended courses.
In a nutshell, Tutor.ng is filling the void of knowledge, unemployment and generation of income to providers.
Several similar e-education projects are springing up in Nigeria. Why the sudden interest in this particular sector?
The reality is that there is a need for an improvement in the quality and availability of education in Nigeria and scalability of brick and mortar systems have proved to be a challenge. This is why we created Tutor.ng and could also be the reason we have similar projects coming up.
Tutor.ng employs a unique model and aims to solve key problems specific to Nigeria and Africa as a whole. Although there are some online learning and teaching platforms similar to ours in different parts of the globe, Tutor.ng is still the only online teaching and learning platform operational in Nigeria now where people can monetise their content and the knowledge they are willing to transfer to others. Our interest in this particular model is hinged on three very pivotal objectives: to improve the quality and reach of education in Nigeria; to help reduce unemployment by giving skilled people an avenue to pass on their knowledge to a wider audience for a fee or free; a system that can complement the conventional teaching system where people can learn at very affordable rates.
What categories of contents are available and acceptable on the platform?
We are promoting a wide range of learning and we welcome anything that can actually be thought. We have courses as professional as oil and gas chemistry to courses as secular as 'how to woo a lady'. This gives our targeted audience a wide range of flexibility in building what they feel will interest any fraction of audience.
Are there minimum qualifications for teachers on the platform?
As a general platform to willing tutors, there is no minimum requirement for teachers coming to the platform. However we check the quality of their content and personal profile before the courses are verified and listed. We also give local support to our tutors in helping them create quality content bearing in mind that e-learning is relatively new to a majority of Nigerians.
Are all contents exclusive to your platform?
Content by tutors aren't exclusive to our platform. Tutors have the right to use their content elsewhere however we have some courses facilitated and supported by us which are exclusive to our platform.
How do you ensure originality and prevent plagiarism?
Our terms state that every tutor is responsible and held liable for his/her content. We however make sure we educate the tutors about referencing any work they don't own but have used and if there's a proof that a tutor's content is plagiarised we would suspend the tutor's account or pull down the content.
How does a user make use of the platform?
A student comes on the site and signs up. They browse through the courses and enroll for any one they are interested in. They get all necessary information from the tutor from there henceforth. There are also resources to help them get accustomed to the site online.
Is Nigeria ready for a platform like yours? If yes, what makes the nation ready?
Necessity is said to be mother of all inventions. The conventional education systems aren't scalable or very convenient so we need a system like ours to learn in the comfort of your homes. With Nigeria boasting of Africa's biggest internet population with 48.4 million users, according to statistics compiled by US-based networking solution firm Mushroom Networks, I think this fact speaks for itself.
How will your platform revolutionise the education sector?
It's simple, GSM networks revolutionalised telecommunications, made phones more affordable, convenient, portable and with a lot of value added services. We hope to revolutionalise education in a similar pattern, make it affordable, convenient, portable and with lots of added value.
What is the cost for a student that wants to use your content?
This largely depends on the tutor. It could be free or at a fee set by the tutor. It is an open system and students could even choose between two tutors offering similar courses based on pricing and course content.
How much will a tutor earn for contributing content?
A tutor earns every time a student enrolls for his/her course if the course isn't free. He sets the price for his course and with his own personal promotion as well as Tutor.ng's constant promotion of the platform get students to enroll for his course and he gets paid after the course is complete or 80 per cent of the course objectives are fulfilled.
What is your goal for 2014?
We aim to make Tutor.ng the premier online learning and teaching hub in Nigeria before we move to other African countries in a fell swoop.
We are looking at having at least 20,000 active users on the platform by midnight December 31, 2014. This will be combined users of both students and tutors.
What is your strategy to achieve this?
From performance and all we are putting in place to make this a major online education hub in Africa, we believe this is achievable. We are reaching out more with publicity and we are entering partnerships with organizations, tutors, awareness, seminars and programmes to sensitise people about usage of the platform.
How are you educating Nigerians about your platform and why they should make use of it?
We have built a system that is very user friendly with a plethora of resources to help tutors deliver their classes and build their courses without stress. We have also gone further with an online support system ready to help everyone get conversant with the system. We have started 'training the trainers' seminars which we take to different locations inviting all our tutors in those areas to give them thorough trainings on how to use the platform.
However for people who can't make those trainings, we have a very short online class dedicated to teaching people on how to have an excellent online class. With all these, we believe the message will be passed across to our tutors. When they get a grasp of what remote teaching and training can do, they will understand this is one of the most convenient ways to conduct their teachings and trainings without the stress of thinking of capacity.
What was the response during the beta testing?
We carried out a thorough market analysis and survey months before we launched, which made us have a perfect understanding of what people are willing to learn and teach. The majority of the response we got during the beta testing was on the usability of the system and ideas on courses users would like to use.
How has the response been?
With tutors registering from literally all continents and the number of enrollments we experienced within just three weeks of the launch, we are certain it's a welcomed idea people and Nigerians specifically have been craving for.
Do you offer certificates?
We are working on that presently and we will soon make it public. We are entering partnerships with some organisations who will run some of their courses on Tutor.ng and give students certifications based on the criteria existing in their current learning structure. We will however give certificates of participation/completion to students of specific courses in the near future.
How long do you think it will take for online certificates to become legal qualifications in Nigeria?
Change is the most constant thing and I think this is also one of those moments. Already different educational institutions are running their programmes online and I believe Nigeria is ready to accept this. On the other hand, if we don't start now, we may never get the answer to that question.
What are the challenges your platform is contending with?
The most important challenge we are facing which applies to everyone in this country is availability of data bandwidth and reliable internet connection at an affordable cost. It is more difficult to run a live class seamlessly with the present connection speeds and rates charged. Having said that, we are sure with the rate of investment and developments going on in the ICT sector, this will get better and hopefully before the year runs out we will have the majority of our users seamlessly enjoying live classes.