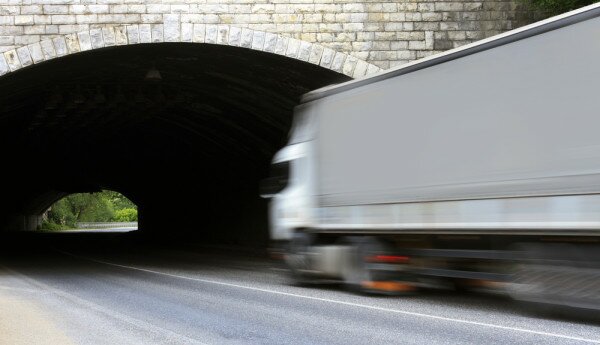 Raphael Afaedor is the co-founder of Supermartng.com, a platform that allows users to buy groceries and other items to be delivered within three hours from a number of reputable stores in Lagos. Afafedor is also a former managing director of Jumia Nigeria, and spoke to HumanIPO about his new venture and African entrepreneurship.
How did you come up with the idea for supermartng.com?
Over the last two years of working in e-commerce, we came to appreciate how much value we can add by creating a grocery delivery service that allows people to shop more conveniently for groceries. People struggle with road traffic as they spend upwards of three hours going from one store to another. They get to the store and can spend an additional 30 minutes trying to find parking. Going through the store floor selecting items and queuing at the cashier can take another hour. All these are inconveniences that we knew we could assuage by starting Supermart where we are able to deliver to customers as early as three hours later.
How long did it take you to put the platform and logistics in place?
Our goal is to elevate the level of service provided to customers of online retail outlets to the best of class globally. We are extremely keen to continue to develop the level of service and everything we do is geared towards this.
We currently provide some service levels that are really ahead of the industry standard. Take our delivery promise for example, you can get your order in as little as 3 hours from the time you order. This compares rather favourably with the one week average delivery time for some online retailers.
Another advanced service level is refunds. In the instance that an item is unavailable at the stores we partner with, we will immediately refund the value to your wallet. Industry standard is typically 1-2 weeks.
Another innovative aspect of our service, is the unique delivery window functionality. We tell you the exact three-hour timeframe within which your order will be delivered. So you can tell us, you will be in the office on Tuesday from 12-3pm and we will deliver within that exact delivery slot 100 per cent of the time.
The area of coverage is pretty small when compared to what you were managing and overseeing at Jumia. Why did you decide to restrict Supermartng.com (at least for now) to some parts of Lagos Island?
There has been interest from different places, in Lagos and the rest of the country. We are however focused on making sure the service is perfect first. Right now we cover Ikoyi, Victoria Island, Lekki and Lagos Island and will go to further locations as we grow the business. We encourage customers to sign up nonetheless so that they know immediately we are in their neighbourhood.
We really believe that customer experience is what is paramount. It is extremely important to us to guarantee phenomenal customer experience to every single customer as we grow. This takes time.
To achieve this, we must train our personal shoppers to understand and anticipate customers' needs, work closely with partner stores to ensure we always have accurate inventory levels and also ensure our delivery drivers are well trained to provide an excellent experience all the time.
With every delivery, our customers get to rate the experience and provide feedback which we factor into the design of the service. Today customers rank the service an average of 96 per cent. This is heartwarming for a service this young. We want to make sure that the number goes up even more. And above all, we want to make sure we grow while maintaining such service levels.
How much funding did you secure, and from where?
We are a privately owned and run company and though the nature of what we do ensures we interact regularly in various forms with our customers, the media and the business community, ultimately we prefer to manage our affairs discretely. Our focus now and always will be centred on how we can save our customers time, money and stress.
What is unique about Supermartng.com?
With 20,000 grocery items, we are selling by far the largest number and widest assortment of groceries online. With our super-fast three-hour delivery, the ability for customers to select their preferred delivery time and our instant refund to customers for any unavailable items, we are in good stead to offer a first class service.
We are fortunate to have played a key role in the development of professional e-commerce in Nigeria and we continue to leverage all the lessons we've learnt to build a high quality service that is uniquely tailored to our customers' needs.
How do you choose which supermarkets to bring on board?
Our partners are selected carefully. What is crucial for us is working with companies that share our vision for customer service excellence and professionalism. We interact with our customers regularly and listen to what kind of stores they will like to be added.
What logistics are in place to ensure the sustainability of the platform even when the individual shops decide to launch their own e-commerce platform?
We call the stores we work with partners for a reason. We jointly discuss plans and strategies and work very closely together to ensure the service we offer to customers is at the highest level every time. Our service is built on constant improvement, based, among other things, from the daily feedback we receive from every customer. We help our partners reach a new set of customers so our service will always be complementary to whatever growth plans they have.
What impact would your JUMIA experience have on operations?
Having being at the forefront of the growth of e-commerce in Nigeria, we got a lot of first hand learning, which we have designed into the Supermart experience. We are confident our customers will benefit a great deal from the breadth of what we've learnt in -commerce.
What advice would you give entrepreneurs like you who are seeking or dealing with foreign investors?
An investor brings capital to the table. You want to ask yourself if you need that capital and if there is more being offered than just the capital e.g. contacts, know-how etc. You also want to be sure you share the same long term vision. Once these questions are answered, then the issue is less of whether it is a local or foreign investor. If you are comfortable with the ownership after the sale, the shared vision and any operational experience, then you have your decision made. It's like a marriage, you want to choose your partner carefully, because it is a long term journey. It's less about the origin of the spouse, but more about a shared vision of the future, shared values, how you complement each other etc.