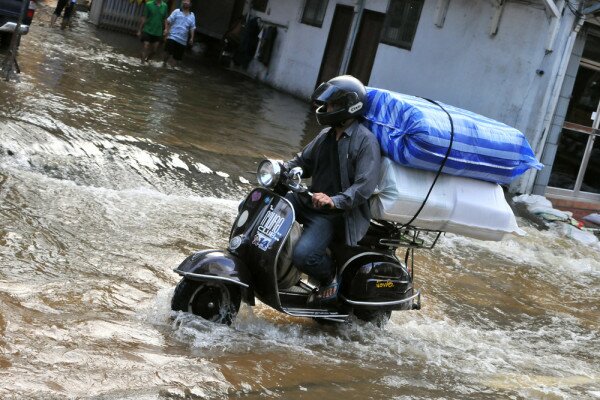 Kenyan startup Sendy has launched to provide a platform for on-demand deliveries, connecting customers with reliable couriers who have been reviewed by other users.
Allowing customers to contract a reliable rider and pay via mobile money or Visa, Sendy seeks to overcome the lack of trust between customers and couriers and gains revenues through a 15 per cent fee on each transaction.
The startup is one of 37 Kenyan semi-finalists for mobile startups event PIVOT East, which will be held in Nairobi on June 24 and 25, and is waiting to discover whether it has earned the chance to pitch at the event.
Alloys Meshak, founder and chief executive officer (CEO) of Sendy, told HumanIPO the average customer in Kenya was unwilling to have a valuable item delivered by a stranger unless they had been endorsed beforehand, something his startup is trying to facilitate by crowdsourcing recommended riders.
"Last year my mum back in the village lost two bags of cement by randomly giving them to a rider to do the delivery, and that was after a 30 minutes wait by the roadside for available riders," he said.
"Back in the city I am always frustrated that we have so many riders in town and you cannot send them to pick or deliver something because you cannot tell their availability or you simply don't know them."
He said Sendy provided a way to collect information on riders and connect them to customers, creating a new market. Both riders and customers are required to sign up on the site, on which they can negotiate a fee, make payments and post reviews.
"By crowdsourcing riders, Sendy will create millions of jobs for young people in Kenya and Africa and drive offline trading," Meshak said.
"We believe Sendy is also positioned to drive the last mile e-commerce in Africa that is now growing."
Meshak said the platform has already had positive reviews from both riders and customers, with riders able to tell where business is coming from and therefore position themselves in certain areas.
"They don't have to pay high parking fees set by the local authorities that have recently caused riots, but now sit in a safe place and wait for that magical business call through Sendy," he said.
Image courtesy of Shutterstock.