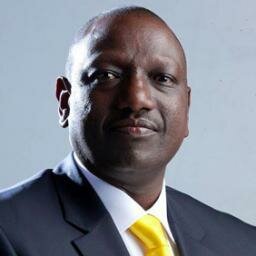 Kenya's Deputy President William Ruto is the latest victim of the Anonymous Group who have claimed that they have hacked the Integrated Financial Management Information System http://www.ifmis.go.ke/ , Immigration and Registration of persons and Western.go.ke as well.
The group went as far as to give the telephone number of the deputy president yet to be verified if real and also insulted the government while at the same time asking for cocaine from the president.
"Account Hacked by @Anon_0x03 and Anonymous Kenya FUCK YOU GOVERNMENT!," read the message from Anonymous.
In an interview with RFI, the Hacktivist group Anonymous said they could carry out more cyber attacks against the Kenyan government.
According to a member of the group, the earlier hackings on the Kenya Defence Force and other government websites this week was in response to a cry for help on the issue of corruption.
The hackers are also focusing on their efforts against Israel because of the offensive launched against Gaza.
"Someone asked for help and we work for people across the world," said a member of the Latin American-based Anonymous cell.