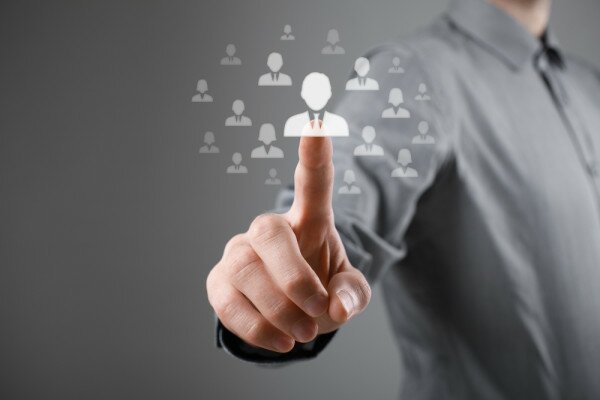 Nigerian online dating platform Friendite.com and sister social network Frienditeplus.com intend to become Africa's biggest dating and social networks within the next three years, and have already gathered over 75,000 and 600,000 users respectively. Founder and chief executive officer (CEO) Okeke Emeka spoke to HumanIPO about the platforms, the online dating space in Africa, and his plans to raise US$500,000 VC funding while also attracting 2.5 million users before the end of the year.
HumanIPO: What problem is your startup trying to solve?
Emeka: We are trying to solve the problem of socialization in Africa by striving to become Africa's largest dating and social networking site and expanding the social circle of Africa. You will find out that most social networking sites just restrict you to only people you have mutual friends with, while some dating sites don't accept Africans or Nigerians to be precise. These are the problems we are facing as Africans.
What's different about Friendite.com?
Friendite allows you to video date with match partners before you get to arrange a meeting with any of them; it gives you the ability to translate the web page into multiple languages and the capability to partake in video calls.
It boasts the addition of advanced games, popular videos, pictures and a new voting tool to poll who is hot and who is not; compatibility across multiple devices from smartphones to tablets, giving members the confidence and freedom to pursue their desires without any limitation of time and place. Most importantly, we accept all countries, without country restrictions.
We have reduced the problem of posting differently on the big and prominent social media platforms, through an integrated module whereby users are allowed to link their already existing accounts on other social media networks such as Facebook, Twitter and LinkedIn to Frienditeplus, which then gives them an option to share their post with their friends from other media networks without having to leave Frienditeplus.
We have an exciting chat system, which imports your Facebook and Gtalk friends who are online to Frienditeplus, thereby reducing the stress of multitasking.
What can people do on Friendite that they can't do on Facebook or Skype?
Well you have to understand that Friendite.com is a dating site while Frienditeplus.com is a social networking site so I don't think you can compare Facebook to Friendite.com, as it's a dating site
Why did you create different sites, instead of putting both features on same platform?
In order for us to get the best from our users, we need to be able to separate their needs and solve them differently. Friendite Global Limited is here to solve a problem. After we launched Friendite.com we also noticed that some of our users simply just want to expand their social life circle and not engage in dating.
At what stages are both platforms presently?
We are still at our early growth stage. Friendite.com has above 75,000 registered users while Frienditeplus.com has a total of 598,835 registered users.
How did you get those large numbers of users on both platforms?
We have been making use of many advertising styles. You have to understand most people just simply expand their existing social circle.
Where are the users mostly from?
On the dating site we have more US users. On Frienditeplus.com we have more Africans.
What do you deduce from that regarding your visitors?
I could deduce that we have what our users want. I believe Friendite Global Limited is simply the most engaging social media site ever. We are very down to earth with our users in helping them get what they actually need from us.
Are you already generating revenues from both platforms?
Yes we have, but whatever we generate we always put it back to the business, to keep it growing.
What strategies are using to generate revenues?
Google adsense, direct ads, like inside ad placements. One of our biggest customers for now is Nigerian breweries Plc.
What's next for both platforms?
What is next is for both platforms to become Africa's largest social and dating network, this we plan to achieve in 3 to 4 years to come. To achieve this faster, we really need to help of Venture Capital funds.
How much do you think you need?
Currently we are seeking to raise US$500,000.
What do you specifically need the funds for?
With the funds we are trying to raise, we would use them to strengthen the platform, help us reach out to more potential users, help us expand across Africa, making sure that our mobile app becomes available on every platform, and the funds will help us achieve our primary targets of 2.5 million registered users this year.
Are both platforms entirely free to use?
Friendite which is the dating site is free to use but we have a premium membership package which allows you to have more access on the site. Frienditeplus on the other hand is totally free.
How many users signed up for the premium service?
Well not many, as we just introduced the premium package not long ago, as we couldn't introduce it before, because of payment gateways which most are not working in Nigeria; but thank God, PayPal is now in Nigeria.
Are you accepting PayPal now?
Yes we are currently accepting PayPal and offline payments.
What do you think would attract an investor to put $500,000 into Friendite?
The passion we have for what we do, and the fact that within just one year and few months we have achieved quite a lot. We are currently the only dating and social site ranked in Nigeria according to startupranking. Most importantly, they will recoup their investments in a very short period.
There is also the fact that we are solving a problem and we understand the problem we are solving quite better.
What have you done so far in meeting VCs to raise the funds?
We were too busy with building and making the platform better, but now we are good and ready for the VCs. Our first move is Dublin, for the Summit Dublin conference, Friendite was invited, so we are heading there. With God's doing, that's where we might find our VCs.
What new features are you introducing to users of the platforms?
The new feature solves the problem of staying connected or reconnecting with long lost friends, families and business partners through our integrated module which allows sign-up with not just email but with your mobile number and also allows you search for friends through mobile numbers.
When will that be released?
Before this month runs out, that feature would be included as soon as possible
What are your thoughts on online dating in Nigeria?
Online dating in Nigeria is pretty new. I'm glad Nigerians are beginning to embrace it. So, online dating in Nigeria is a good move.
What do you think is responsible for this development?
I believe it's because the world itself is revolving around socialization, and Africans, most especially Nigerians are learning to embrace it.
How trustworthy is online dating in Africa because of so many fake profiles?
I am not sure about other dating sites, but Friendite.com is 99% safe from fake profiles. Because of fake profile problems, we have partnered with Advertsafe to get rid of all fake profiles. We are very strict about users' profile, so we do all in our best position to assure they are real profiles.
Image courtesy of Shutterstock.