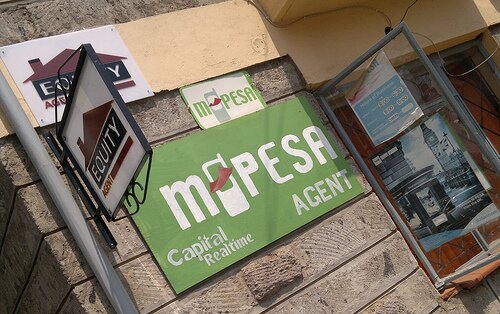 CC image courtesy of Kopo Kopo, Inc. on Flickr
Kenya's dominant operator Safaricom has announced up to 67 per cent cuts to transaction fees levied by the operator on transactions on its M-Pesa mobile money network.
Safaricom said transactions between KSh.10 (US$0.1) and Ksh.1,500 (US$16.97) will see charges drop by 67 per cent; while fees levied on transactions above KSh.1,501 (US$16.98) have been rationalised to an average of 0.8 per cent of the transaction value.
The new tariffs are set to take effect from Thursday August, 21, 2014.
"We have spent a considerable amount of time analyzing M-PESA usage trends and we have established that over 65% of all M-PESA person to person transactions are within the KSh 10 – Ksh 1,500 band," said Bob Collymore, chief executive officer (CEO) of Safaricom.
"It is our belief that by lowering the cost of these transactions we will provide an increased number of Kenyans with affordable access to basic financial services," Collymore said.
"Our financial services portfolio now contributes close to 20% of our overall revenues and pushing through a tariff reduction of this magnitude is an expression of confidence in our longer term strategy to drive the growth of a cash-lite economy that delivers financial inclusion to millions of Kenyans through the convenience and affordability of our financial products."
Withdrawal tariffs, transaction fees for Lipa Na M-Pesa and indeed all other tariffs will remain unchanged, Safaricom said.
The operator said it is currently preparing to move M-Pesa's backbone infrastructure from Germany to Kenya, and expects the move to open further opportunities for the cashless payment service in Kenya.