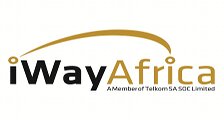 African internet service provider (ISP) iWay Africa has launched a managed infrastructure and services solution for the small and medium enterprise (SME) market in Uganda.
The product, offered in conjunction with managed services company SevenC Computing, will focus on ensuring all key IT processes for Ugandan SMEs are managed on a single strict service level agreement.
iWay Africa managing director Ken Mwai said these services include business email, data storage and collaboration, network security, bandwidth monitoring and reporting, offsite electronic data and email backups, offsite electronic data and email archives, and enhanced network monitoring and support.
He said the Ugandan SME market faces IT challenges such as limited budgets, lack of in-house IT skills and resources, as well as poor quality of service:
"We will be providing a much needed quality of service focused on the evolution, deployment and ongoing support of managed IT services," he said.
Mwai said the advantage of deploying managed infrastructure services is the removal of dependency on the customer being connected to the iWay network, with the new offerings only requiring a customer to have a reliable internet connection to take advantage of the offerings.
"iWayAfrica is very excited about the launch of the managed service solution in Uganda. We have packaged an excellent combination of software and infrastructure as a service. This means that customers don't procure hardware and as a result, have no upfront cost. This gives customers the best of the cloud with essential managed services on the ground," he said.