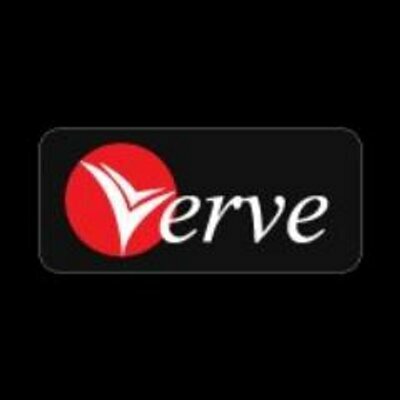 Verve is currently the most widely used payment card in Nigeria, with 18 million of the country's 25 million payment cards Verve branded; while 19 out of the 21 Nigerian banks issue Verve cards, in addition to microfinance banks (MFBs) and mobile money operators. HumanIPO spoke to Charles Ifedi, chief executive officer of Verve International on what the company and its partners are doing for app developers in Nigeria and the epayment sub-sector.
HumanIPO: How is Verve supporting app developers?
Ifedi: Earlier this year Verve announced a partnership with Nokia and Microsoft designed to support the indigenous application development community by providing payments in mobile applications. The first edition of this is the "DevCon Alpha: Build with Verve – Windows Phone 8 and Windows 8 Edition" competition.
The competition is part of a broader Verve initiative where we look to form partnerships with stakeholders in the technology sector to support indigenous software developer communities and develop skills. Verve seeks to support young and growing software entrepreneurs by enabling them generate revenue from their mobile apps. Verve also now provides retailers with the opportunity to accept in-app payments which is convenient for customers and increases the revenue stream to retailers and developers.
How is the Nigerian app market developing? What opportunities do you think exist for entrepreneurs in Nigeria to make use of in-app payments?
There are enormous opportunities for mobile app developers to capitalise on a fast growing affluent middle class and fast growth in smartphone use in Nigeria. As a result we have seen an increasing number of mobile app developers seeking to enter the market, many of which are indigenous. However many have struggled to generate revenue from their apps as the options available are either too expensive to engage or too cumbersome to integrate. As a result, the growth in this sector has been greatly curtailed and hampered.
This is the problem we are trying to solve. This is why Verve has launched this in-app payments service, to support local developers who are eager to bring their new and innovative apps to market in a simple, secure and very convenient manner.
What kind of growth have you seen in in-app payments since Verve Payment SDK was launched? Do you have any projections?
Within the first 2 weeks, we experienced an estimated 50 registration requests and over 1000 downloads on the Windows platform and we are expecting this to dramatically increase as we launch across other platforms.
What is next for the collaboration with Microsoft, Nokia and MoMo?
We expect our partnership to continue to develop over the coming years. We are currently following up with the winners of the DevCon Alpha Challenge to update their apps and fully launch it into the market. We would also be on the ground to support them turn this into sustainable businesses that are relevant to the Nigerian customer.
At the official launch of PayPal in Nigeria, it was hinted that Verve cards would soon be accepted on PayPal. How true is this, what grounds had been covered and how soon can the integration be completed?
There are ongoing discussions on this and a further announcement will be made.
Your company has been operating and powering cards in Nigeria for a while, what major achievements would you say have been recorded?
Our greatest achievement has been to make Verve the most widely used payment card in Nigeria (of approximately 25 million payment cards in circulation more than 18 million are Verve branded). Today 19 out of the 21 banks issue Verve cards. Verve is also issued by micro-finance banks (MFBs) and mobile money operators.
Ten years ago Nigeria was not on the radar of the world's biggest international payment players, who saw our country as too high risk. At the time, the switching infrastructure that now connects all the banks in the country was being deployed and this was the beginning of the roll-out of a national network of ATMs and PoS terminals.
Verve recognised that for Nigeria to diversify its economy and for growth to take hold in the non-oil sector, Nigerians needed a modern electronic payment card. We also believed that there was no reason that Nigeria couldn't go it alone and develop a payment card tailored to the Nigerian market.
Now Nigeria is Africa's biggest economy and everyone is scrambling to enter the market; the impact electronic payment services have had in spurring growth unquestioned. In the face of new competition we will continue to improve the Verve product, offer Nigerians the best deal, and demonstrate why we were right to develop our own payment card.
Verve is not the only payment solutions provider in Nigeria, but it is very popular among companies and customers. What do you think is very unique about Verve as a company and as a product? And banks often present their customers with options of card types. Why do you think a customer should choose Verve ahead of other types including the likes of MasterCard and Visa?
Verve is the Payment Card built for Africa by Africans. We are a truly home-grown platform and every day we help Nigerians to buy and sell safely, securely and without hassle, and we've been doing so long before the rest of the world had even woken up to Africa's truly astounding potential.
The interesting thing about the Nigerian market is that it's big enough for healthy competition, and you know what they say about competition, customers get good value for money. So it's a win – win for all. We have always worked hard to ensure our products represent good value for money and that is why our customers choose us.
Last year, Verve became an autonomous business. The decision enabled us to focus on doing what we do best and pursue a number of agreements to improve the Verve offer.
The agreement signed last year with Discover Financial Services, the owners of Diners Club, when implemented will enable Verve customers to use their cards in more than 185 countries around the world, including in the US, UK, China, Dubai, South Korea and India. This will make Verve even more competitive and open up new opportunities for millions of Nigerians to spend abroad.
What is the latest offering from your company, what new products are you coming up with?
Our recently-announced strategic alliance with Discovery Financial Services means that Verve card holders will have access to ATMs and POS in 185 countries around the world and for Discover and Diners Club card holders their cards will be more widely accepted in Nigeria.
Others include the spread of Verve into other African Countries such as Uganda, Kenya and Gambia where we are working with local on-the-ground partners. Today, banks in some of these markets are issuing Verve to their customers further proving that Verve is truly African.
What's your opinion on the ongoing cashless policy of the Nigerian government?
The Central Bank of Nigeria's cashless policy is a cornerstone of Nigeria's economic development. It is essential that all in Nigeria have access to modern electronic payment technologies if the benefits of fast economic growth are to be felt by the many and not just the few.
As the market leader Verve has worked hard to ensure that the full benefits of the cashless policy are felt by all. Prior to the emergence of electronic payments in Nigeria, transactions were carried out primarily through cash, posing significant financial challenges to businesses and individuals, something which Verve has helped to alleviate, allowing Nigerians to pay their bills, transfer funds and pay for goods and services at any time, through any channel.
Through Verve we are able to make payments easier and more secure. This improves business efficiency, reduces costs and grows confidence amongst consumers. Through our Verve card scheme we are also able to grow confidence in Nigeria's investment environment internationally.
Even though there are several transactions that Verve cards could be used for, a large number of card holders only use their cards to make ATM withdrawals. Why do you think this is so, and what is your company doing to inform cardholders on opportunities their cards present them with?
Constant customer education is essential to the cashless policy's successful implementation and that everyone has the knowledge they need to make the most of all the modern electronic payment technologies now on offer. This ambition underpins everything that we do as an organization.
Verve participates in a number of education and awareness campaigns in conjunction with both public and private sector partners. For example, Verve runs regular awareness campaigns on how to use your card on various payment channels and has a cash back rewards programme that encourages cardholders to use their cards on PoS and online. Further, in partnership with Enactus, an international non-profit organization that encourages students to make a difference in their communities, Verve launched the Verve 'cashless campus challenge', a competition to drive awareness on school campuses of electronic payment solutions.
Security is a major issue for e-payment in Nigeria and across Africa. Last year, official data revealed several millions of dollars were lost to card scams and other forms of cybercrimes. How secure is the Verve platform?
Verve is committed to ensuring that our card is a safe and secure way to access money. To do this we deploy the latest technologies and all our security procedures are in line with the highest global standards.
What was the vision for starting the company, how close are you to realising the initial vision?
Our Vision is to be a Pan-African payment scheme that delivers superior and consistent value. With all the information provided so far in this interview, we are on track to achieving this.
Where do you see Verve International in the next five years?
Our vision for Verve is to become the home-grown pan-African payment card of choice across the continent. We want to replicate the success we have had in extending modern payment technologies to millions of unbanked Nigerians across Africa, in doing so helping them to take advantage of economic growth in their own countries.
As such we are currently engaging banks across Africa on the issuance of Verve cards. We are hopeful that a number of deals will be signed this year and will be announcing these when confirmed.