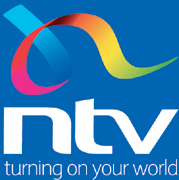 South African –based telecommunications company MTN is social media's most popular brand a report by Digital Impact Awards Africa (DIAA) has revealed.
DIAA is a project that promotes good cybersecurity practice in web, mobile, social media and digital financial service applications and inn its recent announcement placed Airtel and Samsung in second and third positions respectively.
Kenya's telecom powerhouse Safaricom took fourth place while GTBank, Glo World, Vodacom, Unitel, Etisalat, Nokia , FNB first, Nokia, Sony, Vodafone, Orange, UBA group, Econet, Huawei, DStv,Equity Bank and Barclays Bank also made it to the list.
Cyberplc Limited and HiPipo (U) Limited announced the release of the research report to help your organisation to maximise the returns to investment in web, mobile and social media.
Digital applications include digital financial services such as mobile money and online banking; e-services such as utilities; e-commerce and digital marketing campaigns.
"The new digital infrastructure is transforming the way businesses and governments deliver services. Customers have also taken to the connected world because it offers greater choice, personalisation and generally cheaper goods and services. However, we are concerned that cybersecurity issues are denying our society the maximum dividend from the digital world," said Dr. Frederick Wamala, DIAA Chair and Chief Cybersecurity Consultant at Cyberplc Limited.
"Cybersecurity is no longer a purely technical issue. National and business leaders increasingly recognise that system downtime, unauthorised disclosure and modification of user data could lead to the materialisation of operational, reputational, regulatory and financial risks," he added.
As far as Media brands are concerned, NTV took the lead as thetop media brand on social media in East Africa with a score of 4.7 out of 5.
First and second runner ups were taken by KTN and Citizen respectively while Daily Nation, Capital FM , The Insyder Magazine , the Daily Monitor , New Vision, East Africa Television (EATV), Bukedde followed in that succession.