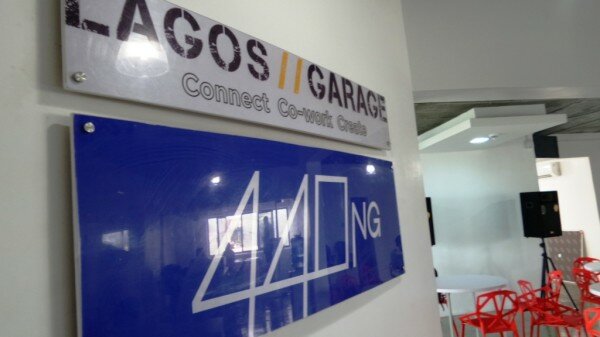 Mainone, the leading provider of telecom services and network solutions for businesses in West Africa, has signed a deal with Lagos Garage, ensuring that the 440.ng startups will have all the high-speed internet they need to build and ship their products.
440.ng, fund and accelerator started by L5Lab and 88mph to invest in Nigerian mobile/web startups, have made 9 investments so far. The startups received between US$20,000 to US$120,000 in funding, and are currently building their companies out of the Lagos Garage – a co-working tech space built into the top of the Moorhouse Ikoyi Lagos.
"What we saw in Nigeria, was that the upfront costs of starting a company was a real hurdle to getting products and services to market. The whole notion of building a startup in the proverbial garage, is great in places where electricity works, and the internet cost is negligible." said Kresten Buch of 88mph and 440.ng, "but here, we've seen startups who have spent 10's of thousands of dollars, even before a product is built, on things like internet, electricity, and rental costs alone."
To solve this issue, 440.ng went about setting up a tech space, the Lagos Garage, with one purpose in mind; to create a space that has the essentials to helping startups grow. It is open 24/7, has electricity, and fast and reliable internet, courtesy of MainOne. By creating a space that is available to the businesses they invest in, they are hoping the startups will focus solely on testing the parts of their business that really matters.
"With MainOne sponsoring high speed internet to Lagos Garage they are effectively helping to lower the barrier to entry for new companies solving problems in Nigeria. For these businesses to really take off" Says Chika Nwobi of L5Lab, and 440.ng, "they need to be in spaces like this, where its possible to work hard and focus on their businesses and customers, without unnecessary hurdles. It speeds up their growth in turn creating the vibe that attracts investors, clients, and more talent for these burgeoning startups."
Besides Lagos Garage and 440.ng, MainOne has previously extended support to the Co-Creation Hub, Institute of Software Practitioners of Nigeria Software Cup, and Paradigm Initiative Nigeria's TENT programmes.
"MainOne is pleased to be a vital part of enhancing and deepening the startup and innovation ecosystems in Nigeria. We believe that our partnership with initiatives like this, reiterates our commitment to technology development and the growth of the Nigerian start-up environment", says Folu Aderibigbe, Chief Sales and Marketing Officer, MainOne.