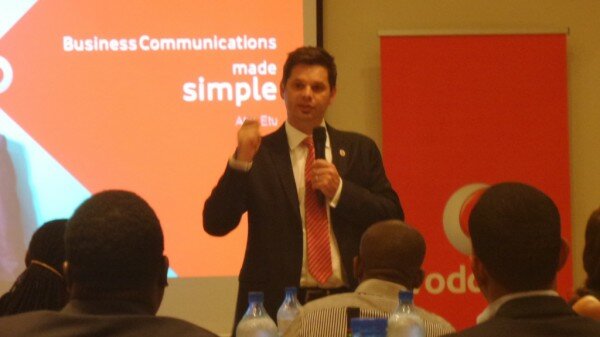 Vodacom has launched enterprise-grade fixed telephony solutions in Nigeria. According to Vodacom Business Nigeria, the solutions are for Nigerian businesses and are specifically designed to give superior and cost-effective voice services.
The company launched two new solutions, they are Business Connect and Business Express. With Business Connect, Vodacom said enterprises with existing Private Branch Exchange (PBX) infrastructure can make and receive external calls, while Business Express is for enterprises without an existing PBX.
Business Express according to Vodacom is an IP PBX solution hosted from Vodacom's data centre and it offers businesses PBX functionalities without investing in CAPEX.
Abu Etu, Product Manager, Vodacom Business Nigeria, said the Enterprise Voice solution allows businesses to communicate with staff across different devices maintaining one number and dialing behavior. This he said would ensure every business call is answered.
"Increasing employee mobility, the usage of multiple devices and having to use multiple means to reach employees are some complexities that slow down processes in the workplace," he said.
In his remark, Vernon Van Rooyen, Head of Operations, Vodacom Business Nigeria, said the company worked hard to develop the right tools specifically for businesses in Nigeria.
"We have regional numbers approved by the Nigerian Communications Commission (NCC) for all our customers. On top of this, our solution is integrated allowing employees across all departments in an organisation to easily locate and communicate with colleagues, which enables them to reach one another anytime, anywhere and on any device," he said.
Vodacom added with its Enterprise Voice Solution, businesses can lower their telephony costs to about 20 percent.
"By empowering employees to work more flexibly, not only can overall productivity increase but work/life balance and job satisfaction also improve significantly," added Rooyen.