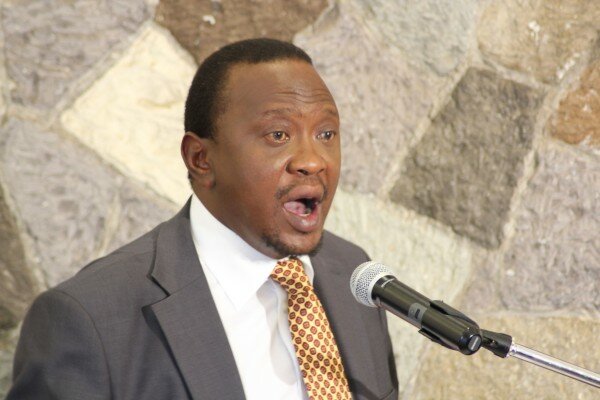 President Uhuru Kenyatta. CC image courtesy of Uhuru Kenyatta, on Flickr.
President Uhuru Kenyatta says he is in favor of Equity's thin-SIM technology and digital migration.
Speaking in Kigali, Rwanda where he is attending the East African Business Leaders' Summit, the Head of State said the competition in mobile money would deepen mobile money services and benefit users.
"New technologies are creating advantages for our people," he said. Mr Kenyatta also revealed, "Some people came to me to say that licensing this or that will have consequences. We have all this mobile money (they said) and others are coming up with new SIMs (that put it at risk)'. But I told them: 'Let them (Equity and Safaricom) fight it out. All we want is cheaper and better products for people'."
The Head of State said fear of getting it wrong was no reason to hold back.
"Yes, we can make some mistakes", he said, "but we will learn and use technology to drive our development agenda."
Speaking of Equity Bank's plans to roll out its mobile money business, Uhuru said competition would deepen mobile money services and benefit users.
He also said media consumers will benefit from the planned switch to digital broadcasts and urged existing players to welcome the new environment.
On the scheduled digital migration, the Head of State urged media owners to participate in the exercise.
"Let us go through digital migration and participate in it and let young people make productions and air them. Competition is good. Yes, you have invested heavily, but I ask you to work with young people. Let us compete, take advantage, harness and manage technologies that are coming up, and let's open up… for the advantage for our people."
Kenyatta comments follow a Supreme Court ruling that postponed the migration and asked the CAK and three privately-owned media organizations to negotiate on an appropriate switch-over arrangement.