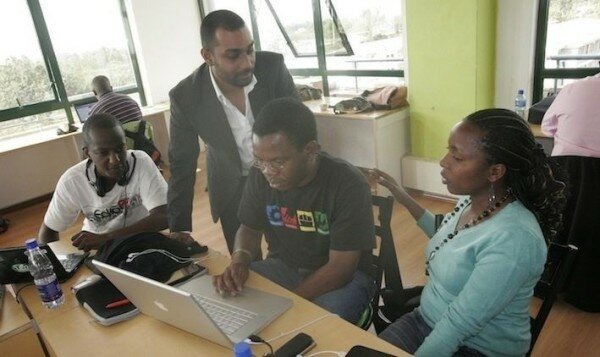 One of the IPO48 onsite mentors from Kenya, Mikul Shah, who runs the popular restaurant guide Eat Out, classifies the IPO48 platform as fantastic.
"The ability to control settings to receive weekly and daily updates is good, although can get annoying when you are following all the start-ups," states Mikul. "Some of the new elements, such as the virtual investment feature was a great idea."
The virtual investment or pledging was a really catchy feature indeed, as two of the most "invested" in teams – MyOrder and Tusqee Systems were competing with each other on the leader-board until the last minutes, in the end Tusqee Systems took the result of the pledging – the Crowd Magnet award.
Mikul gives also a heads up for the IPO48 after-party. "It was a great idea and gave both mentors, winners and non-winning finalists to get to interact and network," he says and also reveals a thought regarding next year: "I think for next year, I would like to see a few more local mentors taking part."
On the photo Mikul Shah can be seen in onsite action as a mentor during IPO48 Nairobi @iHub. His company Eat Out struck a deal with one of the participating startups called MyOrder – the team that got noticed by the IPO48 jury, too, winning not one but two awards: Best Presentation and Best Hustling Team.
Mikul Shah is also one of the Rainmakers on HumanIPO where registered startups can get mentorship and feedback online from the most varied fields of expertise that the circa 130 listed Rainmakers offer.
According to Mikul his interests are mostly focused in the areas of hospitality and internet. Got an idea to present or question to ask him or other Rainmakers? It could not be easier than that, just sign up needed.