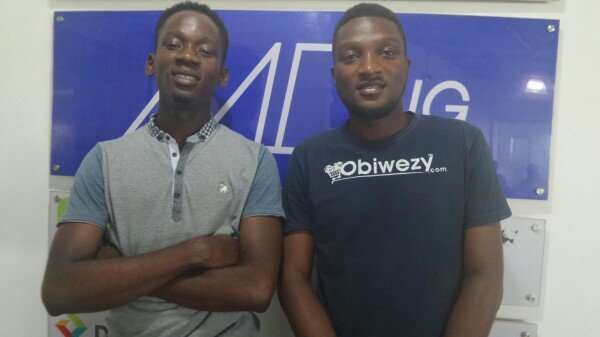 A new recommerce platform has been launched in Nigeria to allow individuals to purchase top quality used gadgets at the most affordable price.
In an exclusive interview with HumanIPO at Lagos Garage, founders of the 440.ng-supported startup Obafemi Onanuga and Ajibade Oluwatosin said customers would also enjoy warranty on any product they purchase on the platform.
"Obiwezy started at the popular Computer Village in Lagos. People know us as the guys to consult when you want to want to buy top quality used phones that would give you peace of mind," said Oluwatosin.
According to Onanuga, Nigerians love to use the latest devices but when they can't afford the high cost of the new ones, they often have to go for fairly used.
"If a new phone comes out and I want to get it, the price may be beyond what I can afford so I will have to go to Computer Village to buy a fairly used device at a price that is usually lower to what I would pay to get it new. When I get it, no one would ask me questions whether I bought it new or fairly used, all that matter is that I'm using the latest device," he said.
On the importance of buying devices from Obiwezy, Oluwatosin said customers are not taking any unnecessary risks they would have to deal with if they had gone to a market.
"Some phones are refurbished and not fairly used; some sellers may just change the casing and sell to you at exorbitant prices. Moreover, no one sells fairly used devices with warranty in Nigeria – but we do, which means you get peace of mind that what you are buying from us is reliable and durable. Because we have reputation to protect, our customers are always rest assured that we will give them the best," Oluwatosin told HumanIPO.
Obiwezy also has a free Android app available on Google Play Store that allows individuals who are interested in selling their devices to know the true worth of such gadget.
To purchase a gadget on the platform, individuals are enjoined to visit Obiwezy.com, click an item, select the quantity and click buy.