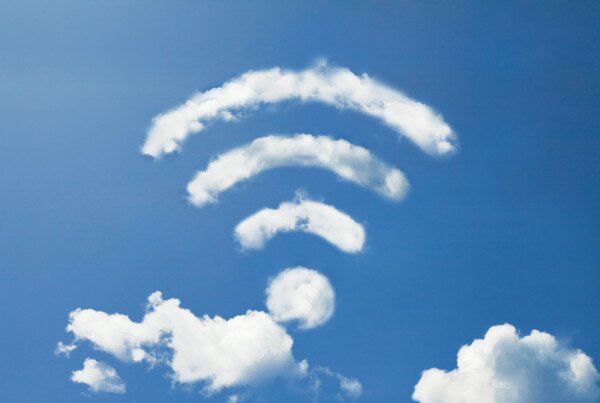 Three years after Emirates launched in-flight WiFi connectivity, over 500,000 passengers have accessed the World Wide Web. But in most African countries, airlines and regulatory agencies are still reluctant to add internet connectivity to permissible, available and accessible bouquet of services in the continent's airspace.
Some years ago, passengers on-board commercial planes in Nigeria could use personal computers and devices as long as connectivity was turned off. But these days, air regulatory laws compel airlines to ensure that all devices are turned off which means it is an offense to take selfies in aircrafts – not to talk of browsing.
Several other African countries have similar policies in place. While this could be seen as a way to prevent individuals with terrorism plans from communicating with their co-conspirators, it is also denying those with great stuffs to do online an avenue to maximise time and take their offices to the cloud, literally.
There is a reason why Emirates, invests over US$20 million annually on installing and operating inflight connectivity systems which enable onboard Wi-Fi services. Onboard Wi-Fi is available on all of Emirates' 53 A380s and on 28 Boeing 777s, which serve routes across six continents.
According to the President of Emirates Airline, Sir Tim Clark, the always online nature of the twenty first century has made air passengers to increasingly desire onboard connectivity.
He said: "It is a fact that our customers want onboard connectivity, and this demand is only going to increase as more people embrace an 'always-on' digital lifestyle, and carry smart mobile devices when they travel. We've always viewed Wi-Fi as a service and a value-added part of Emirates' overall product, rather than a revenue stream."
The airline is also generating lots of revenue from its on-board internet services which is something that airlines in Africa could benefit from to augment revenues in an industry that is recording several slash in prices of airline tickets.
In October alone, Emirates recorded a daily average of 3,500 passengers using onboard Wi-Fi at an average of 28MB per user. The highest number of Wi-Fi users on a single Emirates flight was recorded on an A380 with 153 passengers connecting, and the highest internet volume recorded on a single flight was nearly 8,000MB from 26 users onboard a Boeing 777 flight.
These figures could be higher in Africa if the data speed is reliable but it has to be encouraged and approved by the government. Flying from city or country to another is always an opportunity for ideation; having access to the internet would enable innovators, startups and just about anyone to achieve one or more things in between cities and time zones.
While internet penetration in Africa continues to rise, focus of stakeholders should also be on ensuring access on land, sea and in the skies. This could serve both business and security purposes – who knows, internet access may help in unraveling the mysteries behind several unresolved air mishaps. Just a tweet or Facebook status update could reveal what really happened on missing and crashed flights.
Image courtesy of ShutterStock