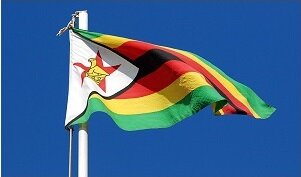 CC image courtesy of Harvey Barrison.
A new video allegedly shows vote rigging on the part of the Zimbabwe African National Union – Patriotic Front (ZANU-PF), following yesterday's elections.
The vote rigging took the form of alleged ZANU-PF youths being bussed in from undisclosed rural areas to vote in Mount Pleasant in Harare, the country's capital.
This recent revelation raises the question of where the proper location the youths were meant to vote was.
The driver of the bus refused to disclose the areas where he fetched the youths from, saying only "authorities" could answer such a question.
The video, which was posted on Nehanda Radio's website, shows Tendai Biti, the secretary general for the Movement for Democratic Change-Tsvangirai (MDC-T), talking to a presiding officer at one of Harare's polling stations.
"How can we cheat blatantly like this?" asked an annoyed Biti. "I think we shouldn't allow this… Officer, we don't want to be accused of destructiveness, but this is not on," he said.
The video in question adds to the allegations that ZANU-PF is in cohorts with the Zimbabwe Electoral Commission (ZEC) to rig the election.
Morgan Tsvangirai, prime minister of Zimbabwe and leader of the MDC-T party, has called yesterday's election process a "monumental fraud" following a source within the ZANU-PF, who wished to remain anonymous, telling Reuters yesterday ZANU-PF had already won.
"We've taken this election. We've buried the MDC[-T]. We never had any doubt that we were going to win," the source told Reuters.
In response, an MDC-T source said: "It's a monumental fraud. Zimbabweans have been taken for a ride by ZANU-PF and Mugabe, we do not accept it."