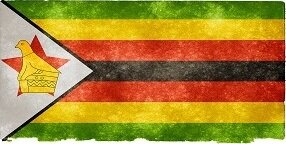 CC image courtesy of Nicolas Raymond on Flickr.
The Zimbabwe election polls closed on Thursday evening, with confusing reports emerging through various online and social media platforms, some claiming victory for the governing party and some for the opposition, while the governing party's spokesperson called reports on election results "hogwash".
According to a report by Reuters, police in Zimbabwe will arrest anybody caught releasing unofficial election results.
Despite this (or because of this) Baba Jukwa, the political watchdog using Facebook to expose alleged crimes by the Zimbabwean government, posted an update on the elections earlier today in which he announced prime minister Morgan Tsvangirai had won the elections.
"Overall my team on [the] ground has concluded that Tsvangirai has won the election by 78 per cent… Our people we had put across polling stations gave us this result," wrote Baba Jukwa.
Furthermore, Baba Jukwa claimed mobile phone signal in the country had been jammed in an attempt to "deliberately manipulate the vote".
Baba Jukwa, who claims to be a senior member of Robert Mugabe's Zimbabwe African National Union – Patriotic Front (ZANU-PF), said his team was equipped with South African controlled MTN lines.
Throughout the course of Thursday, Baba Jukwa continued to publish results from different areas in the country on his Facebook page, which seem to indicate the Movement for Democratic Change-Tsvangirai (MDC-T) won in most places.
A senior member of ZANU-PF allegedly announced early on Thursday Mugabe won a victory over Tsvangirai in the presidential election.
However, the announcement, which was allegedly an unauthorised Tweet was withdrawn by ZANU-PF and is reportedly awaiting the release of the results by the Zimbabwe Electoral Commission (ZEC).
Rurane Gumbe responded to the report by Reuters, which reported on the Tweet, saying: "I am the national party spokesperson and I haven't said anything about election results. It's all hogwash. If it doesn't come out of my mouth, it is not credible."
ZANU-PF confirmed this through their Twitter account, which has not yet been verified.
No we never announced the election results that was an unauthorized tweet. Please ignore and let's wait for ZEC.

— ZANU PF (@zanu_pf) August 1, 2013
The Times Live quoted Solomon Zwana, chairman of the Zimbabwe Election Support Network as saying: "The election is seriously compromised. Up to a million voters were disenfranchised."
Tsvangirai addressed reporters outside of his party's headquarters and said the election should be considered as invalid due to polling irregularities and vote rigging by ZANU-PF.
HumanIPO reported earlier today a video had emerged showing alleged ZANU-PF youths being bussed in from undisclosed rural areas to vote in a Harare suburb.
"This election has failed to stand the test of legitimacy. It doesn't meet SADC electoral guidelines. We had hoped this election would resolve Zimbabwe's crisis, but it has turned into a farce. It's a nullity. We have been plunged into a fresh crisis and this is far from being resolved," wrote Tsvangirai on his Facebook page.
Here is what some Twitter users had to say about the Zimbabwe elections. The Tweets were sourced from 263Chat, a social media crowdsourcing platform for Zimbabweans.
: @donky81 I'm reflecting on Tsvangirai's recent statement in which he has practically conceded defeat to Mugabe. Did he have to? @263Chat

— justine moment (@momentjp) August 1, 2013
@Ramah_Nyang @263Chat shame. Kenya and Zim have alot in common. ..history, struggle for democracy etc

— Angela Centra (@angiecentra) August 1, 2013
@Ramah_Nyang @263Chat then I hereby request you to stop getting your news from Western source s. ZIM is on the mend

— Angela Centra (@angiecentra) August 1, 2013
Regarding Baba Jukwa's Facebook following, which is now almost at 342,000:
The 5% mid-upper classes and diasprorans thought that the 300 000 likes on Baba Jukwa was a "game Changer" WOW! #Madness! #ZimElections

— Begotten SUN (@begottensun) August 1, 2013
Meanwhile ZANU-PF took to publishing racist rhetoric via their unverified Twitter account:
It's our country if people don't like it you can run away. So stop insulting us on twitter, you whites with long ears.

— ZANU PF (@zanu_pf) August 1, 2013