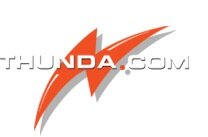 Thunda.com, a popular picture portal website, has played a part in the identification of a man allegedly responsible for the attack on a Cape Town man at a nightclub.
According to a report by the Independent Online (IOL), the 24-year-old victim from Parow in Cape Town was attacked a week ago in Mercury Lounge, a popular nightclub in the city.
The suspect in question is believed to be a mixed martial arts fighter and it is still unclear as to what may have provoked the assault.
However, the Parow man told IOL he preferred to remain anonymous because he is afraid of "future problems" with the man who assaulted him.
He sustained injuries, which include a broken cheekbone and is scheduled for surgery on Thursday.
"He will get a permanent plate inserted into his cheek to fix the damage," said the injured man's sister.
The Parow man's sister was able to source images from Thunda.com, which led her to obtaining the attacker's name from a person she knows personally within the martial arts community.
Furthermore, his family laid a charge against the attacker at the Cape Town police station.
Thembinkosi Kinana, colonel and police spokesperson, said the matter is currently under investigation and no arrests have yet been made.
Kevin Winder, the owner of the nightclub, told IOL the alleged attacker together with a few of his friends had previously been banned from the nightclub.