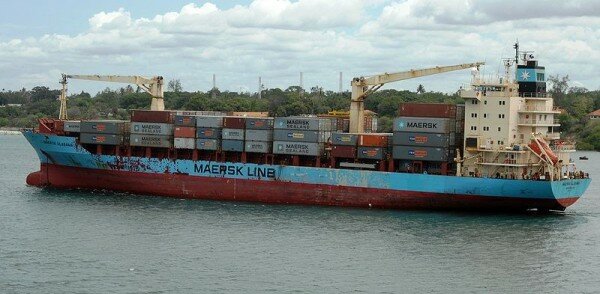 CC image courtesy of Laura A. Moore, U.S. Navy
The Kenya Trade Network Agency (KenTrade) has announced the new electronic cargo clearance system will be launched in three months and is expected to boost the country's economy.
The introduction of the the Kenya National Electronic Single Window System is a result of a new policy that states all border points should switch to automated electronic systems effective October 31 to eliminate bureaucracy in cargo clearing.
The system is expected to save Kenya save between KSh12 billion (US$137 million) and KSh17 billion (US$195 million) in the first three years and KSh24 billion (US$275 million) to KSh36 billion (US$413 million) per annum thereafter according to KenTrade.
Joseph Kibwana, KenTrade chairman, said that inefficiencies in trade logistics in Kenya have been a major cause of concern to the government and the trading community for many years.
"The procedures involved in cargo clearance processes have been cumbersome and expensive and also prone to corruption," said Kibwana.
"We seem not to have paid serious attention to trade facilitation as a country and this has brought a lot of suffering and inconveniences and unnecessary costs to business enterprises particularly those engaged in the import and export trade."
The new technology will integrate the systems in trade and transport allowing stakeholders to lodge standardised information and documents with a single entry point.
The move has been hailed by local traders, who say it will boost regional business by reducing the cost of doing import and export trade.
Fred Seka, president of the Association of Freight Forwards and Clearing Agents Rwanda, said Kenya's trade policies directly impact on local business because Rwanda's major imports go through Mombasa port.
"Everyone wants their cargo to be cleared without delays at points of entry, especially for business people from landlocked countries like Rwanda," Seka said.
It is expected to reduce the amount time cargo dwells at the Mombasa port from eight days to three days while clearing at the Jomo Kenyatta International Airport will take only a day compared to five days peviously.
This comes after Kenya's President Uhuru Kenyatta had directed that the clearing process at Mombasa Port be digitised.