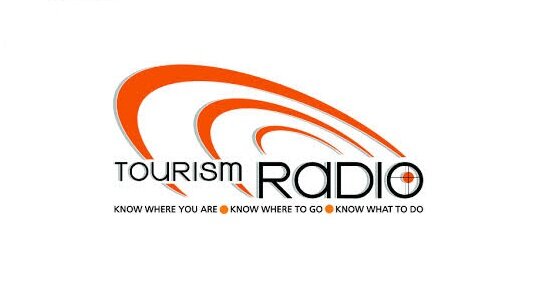 South Africa's Tourism Radio has turned to crowdfunding platform Kickstarter to raise capital to enable them to embark on a Google Glass journey.
Tourism Radio's Kickstarter campaign launched yesterday (Tuesday) and the Cape Town-based company is targeting a total of £35,000 (ZAR538,000) to begin development for Google Glass.
Speaking to HumanIPO, Tourism Radio's chief executive officer, Mark Allewell, explained why they had turned to crowdfunding to finance the project.
Allewall said: "Tourism Radio's vision for Google Glass Travel Guides is a project that doesn't fall within our existing development of in-car products and mobile smartphone (iOS and Android) applications. Basically, it's not something we budgeted for and therefore require extra funding to pursue."
The company's proposed Google Glass development will produce vocal guides recorded by local people in the cities they operate.
Tourism Radio's current products feature in cars as well as on iOS and Android mobile devices with New York, London, Rome, Paris, Barcelona, Berlin, San Francisco, Washington DC and Cape Town the cities they serve.
The emergence of Google Glass has been rapid and although the product is not yet commercially available, a rollout is expected by the end of the year and content providers are already rushing to jump on board.
The move by Tourism Radio shows they are no different and Allewall said he thought the technology would be revolutionary in the tourism industry and beyond.
He said: "Google Glass is the start of a concept, which we believe will evolve over time. We'll see it integrated into all spheres of daily life.
"Google Glass ticks all the boxes for the 'travel cycle' – I dream, I plan, I buy, I'm there, I'm back – and it's the perfect match for Tourism Radio's existing technology, as it both enhances the travel experience in a unique way, and lets users share those experience with friends and family."
Tourism Radio are having to raise the money British pounds, due to the rules of the crowdfunding site and will also see none of the investment unless their total target is reached by Thursday, September 5.
Rewards for investors on Kickstarter range from one free guide in one of the above cities to a set of world guides and the chance to add "points of interest" to be translated into any language on the tours.
Regarding the likelihood of them hitting the targer, Allewell said: "We've consistently hit deadlines and targets set in agreements with big names like Frommer's Unlimited and Renault, so we know we'll certainly be able to deliver to our backers.
"But now we need to focus on telling people what we do, and showing them that we're good at it. We're hoping that all the good press we've had around the Kickstarter launch will get the community behind us with pledges, so we can make our vision a reality."